TrackR bravo is a sleek wafer that keeps track of your gadgets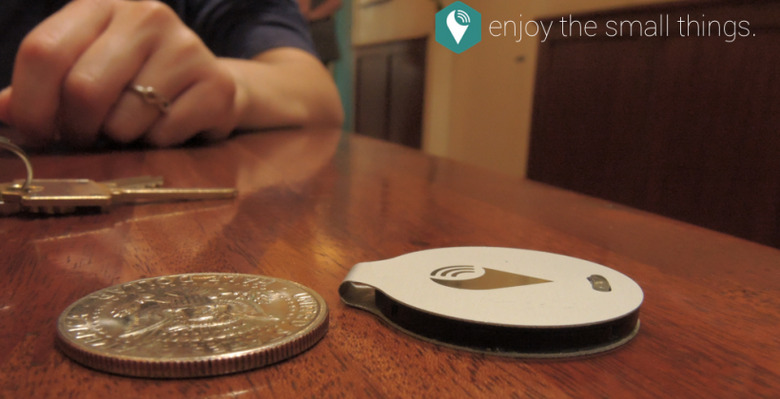 Are you frequently losing things? TrackR bravo is a new tiny tracking device that will reverse your bad luck, allowing you to keep track of whatever item you've attached it to. The tracker connects to your smartphone, giving you a couple options to see where your lost item is located.
The TrackR is about the size of a quarter, and it can be attached to just about anything you want — your smartphone, your car keys, or even the television remote. When you need to locate that item, you simply fire up your smartphone.
Using either a ringer that makes the TrackR sound an alarm or a "distance indicator radar", you'll see (or hear) when you're near the item. The tracker will work within a 100ft range of your smartphone, and can be customized with different sounds if desired.
The tracker has been funded on Indiegogo, where it greatly exceeded its $20,000 goal, hitting $947,448. There are 8 days left, and a pledge of $29 is the minimum need to get the device. Backers are set to get their devices starting January 7.
SOURCE: Indiegogo