TrackR bravo hands-on - Tracking with Bluetooth and the crowd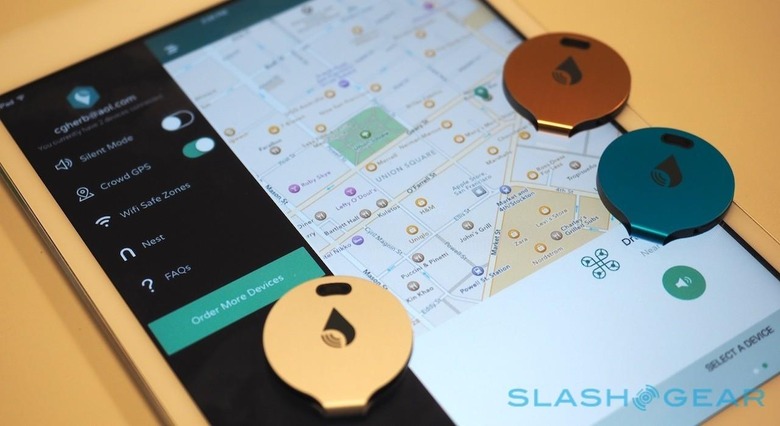 Where are your keys? How about your cat? Personal locator devices have come a long way since the days of "whistle and your keychain bleeps," and TrackR is hoping to lead the charge with its new sub-$30 bravo dongle. Aiming to not only allow users to leave their smartphone to keep track of their belongings, rather than forcing them to memorize where they last saw everything, but to also rope in the power of crowdsourcing to replace costly GPS, TrackR bravo is a 2014 Indiegogo success that's finally shipping today. It's been dangling from my belongings for the past few weeks; read on for some first-impressions.
Battery powered, with a single CR1616 coin battery good for a year's use, bravo is a 31mm diameter anodized aluminum and black plastic disk designed to be hung from a keychain, a rucksack strap, glued under a bike seat, or dangled from a pet's collar. It works with iOS and Android, with iPhones and iPads supporting up to ten bravo pairings, and Android phones and tablets up to two (though TrackR is working on balancing that).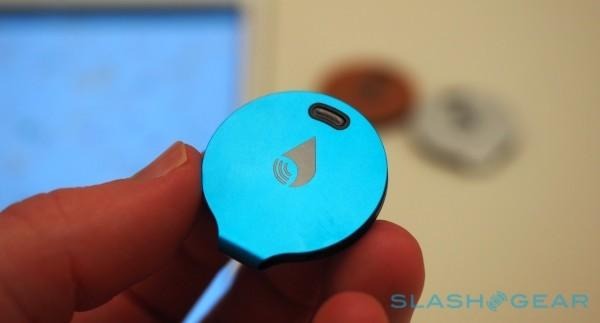 What helps set TrackR apart from other tracking device companies is its use of Bluetooth LE, not GPS, for its location services. Traditionally, a tracker would use a combination of satellite positioning and a cellular modem, pinging out its position either periodically or on-demand when triggered by the owner.
That's accurate, but it's also usually expensive. GPS trackers generally carry a large upfront cost and an ongoing subscription fee for service; TrackR avoids that, by relying on Bluetooth and the power of the crowd.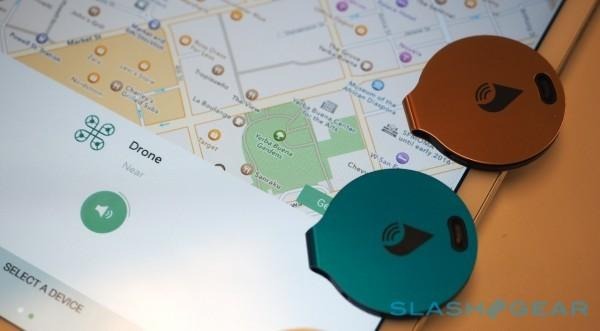 Individually, you can hunt a device down using its Bluetooth connection to your own phone or tablet; you optionally get separation alerts, warning you when you're leaving something behind (and which, cleverly, can use a Nest smart thermostat's presence awareness to automatically tell the TrackR app if you're currently at home and thus probably don't need to be reminded that your keys are downstairs). Press a button in the app, and the bravo dongle starts bleeping from up to 100 feet away, allowing you to hunt it down behind the sofa cushions or in a coat pocket.
Similarly, jabbing a fingernail into the small, and flush-fitting button on the bravo itself triggers an alarm in the opposite direction, with your phone or tablet ringing even if it's set to mute.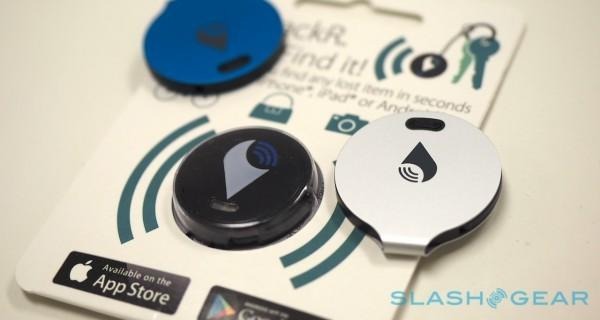 That's all well and good if you're within individual Bluetooth reach, but get outside of that range and TrackR turns instead to its Crowd GPS Network. Effectively that uses ad-hoc Bluetooth proximity with anybody running the TrackR app and a member of the crowd: if a bravo is lost, and comes into range of another TrackR user's device, it'll briefly connect, its location be recorded, and a notification sent to the owner.
I've been testing TrackR bravo for the past couple of weeks, and at times it's been quite useful. First I tried it on my keychain, where it's smaller than the SmartThings proximity dongle already hanging there; needing to leave the house in short order, it proved handy for hunting down which of the numerous pockets in my bag I'd left them in.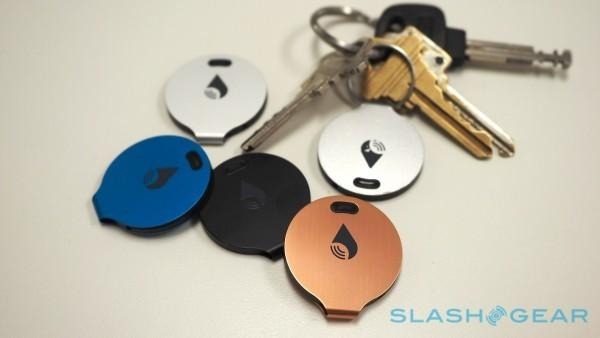 I next tried the tracker in a piece of checked baggage on a flight, wanting to see if the Crowd GPS system would help keep it located. As I walked away from the baggage-drop counter I lost my connection, and didn't get a re-connect until just before my case showed up at the reclaim carousel, but that was enough to give me a useful pre-warning so that I didn't have to hover by the conveyor gazing at each arriving bag.
What makes or breaks a crowd service is the number of people involved, and though TrackR may not yet be a household name, the company claims its coverage is already pretty comprehensive. Over 400,000 previous-gen TrackR dongles have shipped, Chris Herbert, TrackR CEO and co-founder, told me, and in tech-savvy metropolitan cities like San Francisco and New York, Crowd GPS service is actually relatively solid.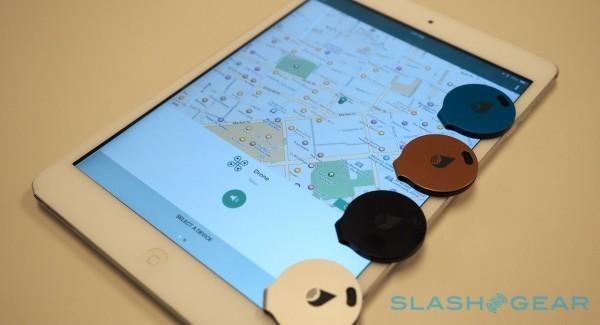 In fact, Herbert claims, it only takes around 2,000 active TrackR users in a city the size of San Francisco to ensure workable coverage. With 100,000 bravo dongles preordered, he's confident TrackR's service map is going to be lighting up even more rapidly over the coming months.
I'm not sure if I'd buy TrackR bravo today based entirely on the reassurance of the crowd, but as a personal locator with a lot more usefulness in the pipeline it's an affordable and low-maintenance gadget.
TrackR bravo is shipping now, priced at $29.99, though multi-packs will offer a cheaper per-device cost; it's available in steel, black, rose gold, and sky blue finishes. A waterproof rubber casing – suitable for pet collar use – comes in at $10 for a pack of three.
MORE Trackr