Toshiba's Announces HD-DVD Burner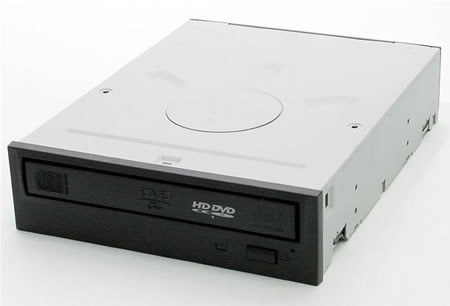 Toshiba Japan has announced the release of what they claim to be the "the world's first dedicated PC-based HD-DVD burner." Dubbed the SD-H903A, this DVD SATA burner supports not only dual layer HD-DVDs, but also DVD RAM and DL DVDs. The drive has a 8MG buffer and burns DVD RAM at 3x, DVDs at 8x, DL DVDs at 2.4x and HD-DVDs at 2.4x.
The drive will be making an appearance at the upcoming CES and samples of the drive will be shipped soon thereafter. But there is no pricing information yet.
A dual layer HD-DVD burner for January [Via: AkihabaraNews]