Toshiba P100 - The portable powerhouse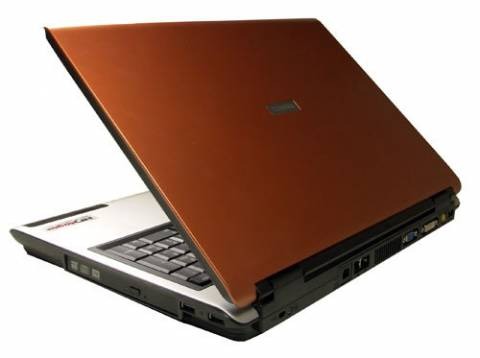 Our friends over at Crunchgear got their hands on the new Toshiba P100. I've always been impressed by Toshiba's laptops, so I thought I'd share their findings with you.
I'll start off by telling you that this isn't your grandpa's laptop, it's built for those who need a lot of power out of their notebook. With a price tag of $2900 it had better have some power.
It weighs in at 7.1lbs. which is pretty hefty for something you carry around, but understandable in this powerhouse. It's powered by a T7200 Intel Core 2 Duo with 2GB of PC5300 DDR2. The 100GB hard drive may seem small, but the 7200RPM speed makes up for it. With a 17" widescreen you'll have plenty of space to work on.
Overall, it has plenty of power, it can "keep World of Warcraft, a browser with a YouTube video playing, iTunes, and MS Word open all at once. It won't slow down, nothing is going to crash." The downside? The wireless card has trouble with netgear products, and it only comes with Windows XP. Though that may play a part in why the machine runs so well.
Toshiba Satellite P100-ST9742 Gaming Notebook Hands-On [via crunchgear]