Toshiba announces two new sound bars and Canvio Cloud Storage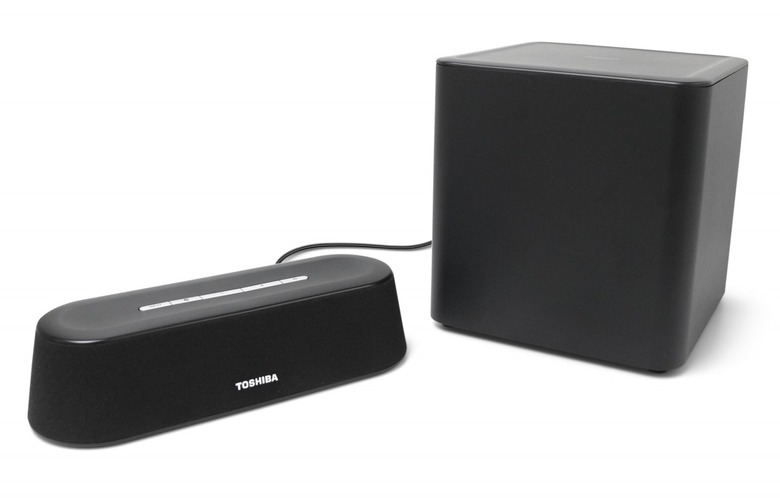 We've been treated to a number of big reveals during the first two days of IFA 2012, and today Toshiba decided to get in on the action. Not only did it reveal three new camcorders today and a number of new ultrabooks, but it has also announced two new sound bars and a new home cloud storage solution it plans to offer. Read on to find out more about Toshiba's latest products.
Let's jump right in with the sound bars, shall we? First up is the Mini 3D Sound Bar with Subwoofer, which sports dimensions of 11.4-inches long, 3.9-inches wide, and 2.8-inches tall. This sound bar is obviously aimed at those who suffer from a lack of space (though the included subwoofer won't help with that), and it comes with five different ways to connect to your devices, including "two analog connections, two digital connections and Bluetooth wireless technology." This means that, should you want to, you can connect the speaker wirelessly to a tablet or laptop and listen on the go.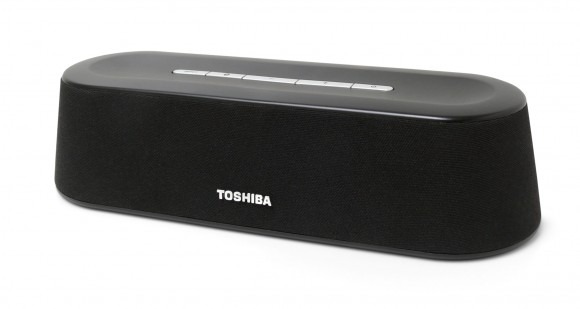 The other sound bar Toshiba revealed today is the 3D Sound Bar SBX1250. This one will likely be a bit larger than the Mini 3D Sound Bar, but it would have to be as it houses six individual speakers. Two of those speakers are optimized for lower frequency to give you a nice bass boost and all six of them sport Sonic Emotion technology "to create an immersive virtual 3D sound field and deliver a total peak power of 100 watts." Toshiba also says that this sound bar doesn't require any calibration – just hook it up and you're good to go.
Toshiba claims that both of these speakers eliminate the need for finding a "sweet spot" for listening and offer excellent sound quality regardless of where you are in the room. Both come with a remote control included in the package, and even though we don't have a solid release date yet, they should be available sometime in fall 2012. You can grab the Mini 3D Sound Bar for $129.99, while the SBX1250 will set you back $179.99.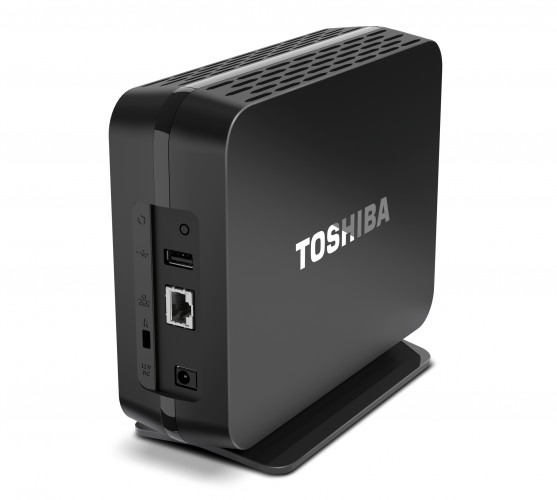 Moving right along to Toshiba's next announcement, the company has revealed Canvio Cloud Storage, which marks its entry into the cloud storage market. It's being advertised as a cloud storage system for the home, and is compatible with Windows 7 and Windows 8 PCs, Android and iOS devices, Smart TVs (that are connected to the Internet, of course), and DLNA-compatible devices. An app for Windows-based PCs, Android, and iOS allows you to manage all of your saved content, and it has the added bonus of being entirely self-maintained, which means that you don't have to pay subscription fees to store your stuff (though you have to do all the work).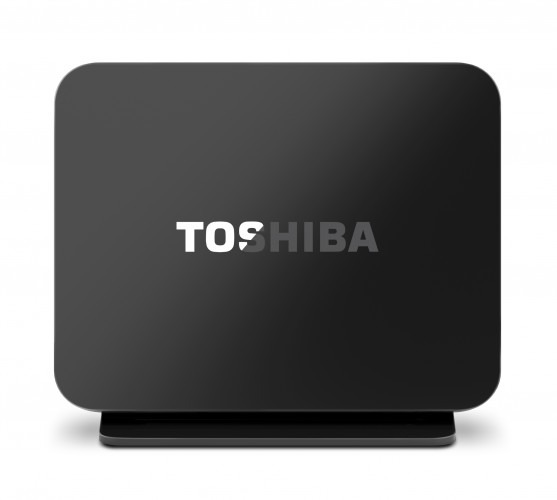 The Toshiba Canvio Cloud Storage device comes in 2TB ($219.99) and 3TB ($249.99) varieties, and the company has given it a release window of September 2012, meaning it should be arriving soon. So there you have it – Toshiba has a slew of new devices for you to check out, and we're expecting to hear more about these before long. Stay tuned, and be sure to check out our story timeline below for more on what Toshiba has been up to lately!