Tor Books's Halo: The Thursday War revealed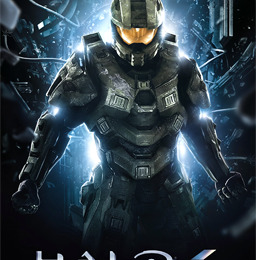 The latest entry in the series of books that brings the Halo video game franchise into the world of novelization will be called Halo: The Thursday War. And in case you were wondering, yes, it will tie in directly with the story of Halo 4, as Microsoft continues to build what will surely be one of the biggest cross-product marketing efforts it has ever launched for a video game. There is already an online Web show that will help generate buzz for the game as well.
The new novel continues the story where its predecessor, Halo: Glasslands left off. It will delve into a world where the Covenant-Human war has ended but conflicts still remain. Of course. It will go from that point to where Halo 4 begins, or to put it in the quoted words of 343's Frank O'Connor, it will set up "the events and circumstances that will come to define the state of the Halo universe in Halo 4." Halo 4 is due out for the holiday season on Xbox 360.
Halo: The Thursday War will, of course, beat it to the punch. It has a scheduled release date of October 2. On that date, the expensive hardcover and audio editions will be available. Paperback will, as always, come out at a later date. And as previously mentioned, an online Web series set in the Halo universe, with ties to Halo 4, is also set to debut in the coming months. It will be quite the lead-up to the eventual game release.
[via Destructoid]