Top 10 Creepy Short Horror Flicks For 2016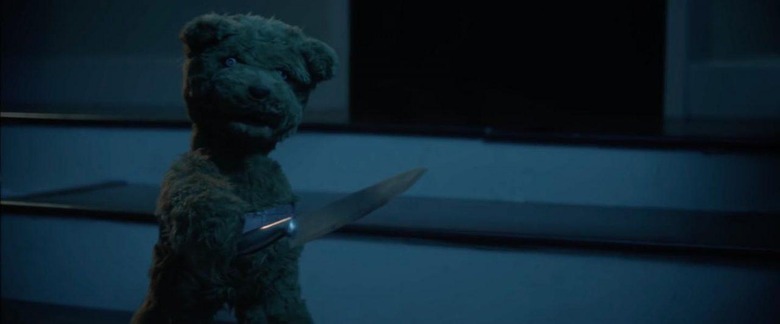 Halloween is nearly upon us, and that means scary movies, haunted houses, and all kinds of fun parties. If you're in the mood for creepy (or downright scary) entertainment but don't have a couple hours to spend in front of the TV, the Internet has you covered. All manner of unsettling short videos exist, one for every occasion; at about ten minutes in length each, you can watch them from your phone while on the bus, before bed, or wherever you prefer to be scared.
Teddy Bears are for Lovers
Kicking the list off is the gem Teddy Bears are for Lovers, an excellent short video that taps many horror movie tropes, but wraps them all together with some lighthearted humor. It's hard to describe this short flick without spoiling it, so dive and see for yourself:
Exit
Here's another excellent video, one that is only 12 minutes long, but with the production value of any movie you'd see in theaters. Called Exit, it doesn't include any disturbing imagery, no jump scenes or gore. It's pure psychological suspense, and it has a very real, very upsetting conclusion.
Stephen King's The Long Walk
Stephen King's The Long Walk is a disturbing short novel detailing a dystopian world in which kids are forced to walk an incredibly long distance, doing so without falling below a certain speed less they be shot dead where they stand. The premise is unusual and uncomfortable, and so it's no surprise that a recently published short video based on the book is no different.
Paranoia
This amateur production is part of a series that takes popular creepypasta stories and turns them into short videos. This one, Paranoia, is one of the newest in the series, and revolves around a girl who thinks she's home alone, but keeps hearing sounds that indicate otherwise.
Vermin
If you're really strapped for time, here's a nice two-minute-long short horror film that, like the last one, involves someone home alone when strange noises start happening. Unlike the last video, though, she's quite certain there's something else around, and it's guaranteed to startle you.
The Vampyre
A newly published short horror film, The Vampyre is fresh to the Internet and so you're not likely to have seen it yet. Unlike most of its kind, this short film taps classic silent films as its inspiration, using a carefully selected soundtrack that matches perfectly to the story's vampire foundation.
The Gili
Less than 5 minutes long but worth every second, The Gili is a classic case of a home-alone haunting, but with a creative twist. This take is perfect for those who like mounting tension with a surprise, high stakes finish sans all the fluff of traditional horror movies.
Forever
Taking a break from the hauntings and other supernatural fun comes this long-ish 12 minute video telling a classic horror stalker story. Forever centers around a girl who went to great lengths to get away from her anonymous stalker, only for her three-year remission to come to an end.
La Hora de la Muerte
This short film from Mexico pushes the limits of what qualifies as a short film, being 24-minutes in length. However, it is one of the better flicks on the list, and great for those who need a little more substances than a two-minute video can provide. The film centers around a late-night radio show not unlike Darkness Radio or Coast-to-Coast, only the host doesn't take it too seriously...until something truly paranormal happens (English subtitles).
Knock Knock Knock
Finally, there's Knock Knock Knock, a short foreign film with its own take on a classic urban legend. Click the "CC" option in YouTube to turn on English subtitles.