TomTom Eclipse AVN4430 sneak peek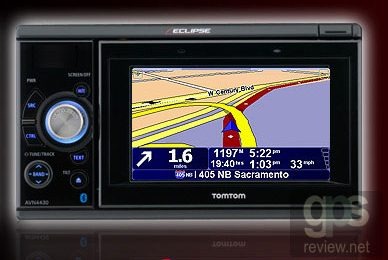 No official information has even been released about the TomTom Eclipse AVN4430, but we got our hands on some information anyway. In fact, this new system is a navigation device and car stereo all in one showcasing a collaboration between TomTom and Eclipse. And the only reason anyone has gotten a look at is is due to the announcement that it will win an award at 2009 CES.
We don't have any idea as to what the specs here will be, but they will likely mirror those of the current TomTom unit. Though, we can tell a larger 4.3-inch widescreen will be included in this newer model. The layout on the Eclipse unit also seems to have been given a makeover.
We should also see a carryover from the older AVN2210p model such as Bluetooth for hands-free conversations, MP3 and WMA support and a built-in amplifier. We should be seeing this one launch right around CES, so keep your eyes open!