Tiny Sony Ericsson XPERIA leaks with 1GHz processor punch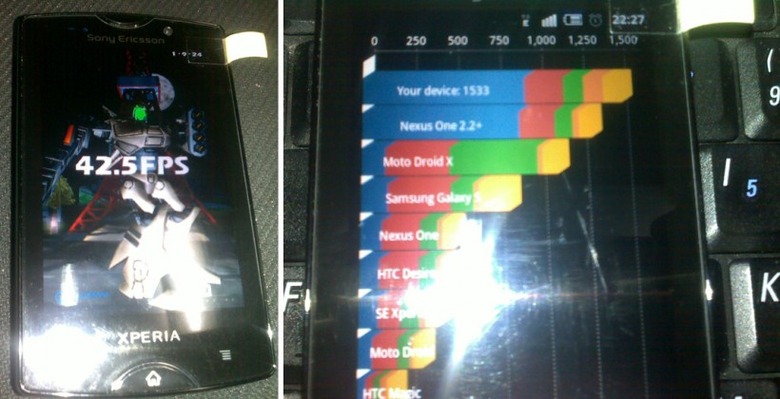 The Sony Ericsson Hallon isn't the only leaked handset out of the company; a new, compact Android smartphone has been spotted at IT168, presumed to be the successor to the Sony Ericsson XPERIA X10 mini pro. The new phone has a slide-out QWERTY keyboard and a 3-inch, 320 x 480 multitouch display; it also boosts the processor over the original X10 mini pro, to a 1GHz chip paired with an Adreno 205 GPU.
Beyond that, the hardware details are unknown: we'd guess there's WiFi and Bluetooth, along with GPS and the usual bevy of digital compasses and other sensors. It looks like there could be a front-facing camera for video calls, too; that almost makes up for Sony Ericsson flipping the control buttons on the front panel, something guaranteed to confuse the muscle-memory of existing X10 owners upgrading.
In benchmarking, the unbranded XPERIA scored 1,553 in Quadrant and 42.5fps in Neocore; impressive stuff. It seems likely Sony Ericsson would be bringing the phone to MWC 2011 in February, though they could surprise us with a CES 2011 debut next week.