TicWatch Pro dual-layered smartwatch is here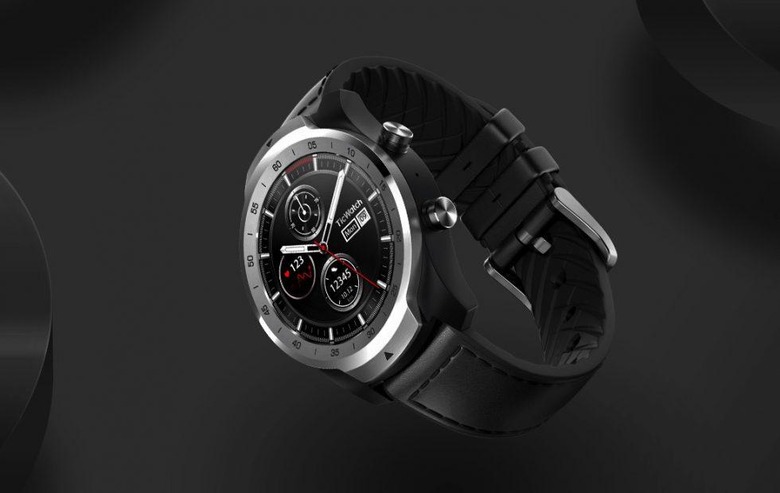 Smartwatches have a two-fold problem. First is how they sometimes feel like a solution in search of a problem. The more pressing problem, however, is the short, often less than 24-hour, battery life. Smartwatch makers Mobvoi can't really answer the first but is offering a solution for the second. With the new TicWatch Pro that's launching today, you can get two, even three, days of use. The secret, if you haven't heard yet, is that it has two screens instead of one.
Now, you might think that having two screens will actually drain the battery measly 415 mAh battery even faster. The trick is that only one of the screens is on at any given time. If you need full smartwatch capabilities, the circular 1.39-inch 400x400 OLED screen is your main display. When that's not in use or when you need battery more than power, the transparent FSTN LCD screen kicks in.
That's pretty much the magic that the TicWatch Pro has to offer, and it's an important magic trick at that. Fortunately, it is also a traditional Wear OS by Google smartwatch, so you're not exactly locked into some proprietary and isolated island (*cough* Tizen). The TicWatch Pro is powered, sadly, by an old Qualcomm Snapdragon Wear 2100, with 512 GB of RAM and 4 GB of storage. There's no shortage of features either NFC for Google Play, Wi-Fi and Bluetooth for connectivity, and GPS for tracking. Sensors, which include motion, gyro, and even PPG Heart Rate, continue working even in the low-power modes.
All these for just $249.99, which is about the same price as many high-end Wear OS smartwatches. The Mobvoi TicWatch Pro launches on Amazon today and will be exclusive to the retailer until August 15. In fact, the smartwatch will also be part of Amazon Prime Day sale on July 16 if you're looking for even better deals.