Throwable Panoramic Ball Camera has us seeing spherical potential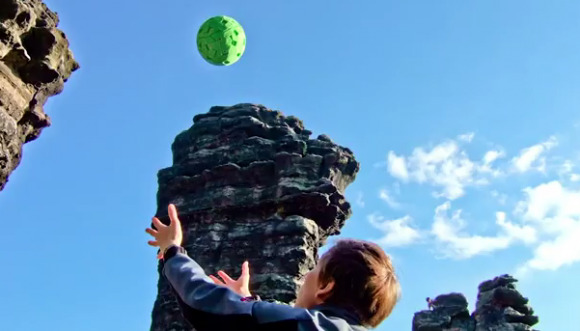 Each time there is a new way to capture media, especially when that means is inexpensive, the world goes nuts trying to see how they can show off their life and times with it. That's what's about to happen with this ball camera, the Throwable Panoramic Ball Camera, that is, a project that's currently Patent Pending and has been in the works, apparently, since back in 2010. The project has progressed to the point here in late 2011 where the designers feel it strong enough to present to the public – just toss it up in the air and at it's peak – SNAP – you've got a complete 360 degree view of the environment the ball is in. How's that for a new way of seeing things?
This is more than a panoramic view, it's a whole new experience. Can you imagine bringing this ball with you everywhere you went? How about if it connected to your smart device and automatically uploaded images to the web? The possibilities are endless! That's why we're asking the "people" involved in this project, Pfeil, Hildebrand, Gremzow, Bickel, and Alexa, to make it happen! Make it happen now!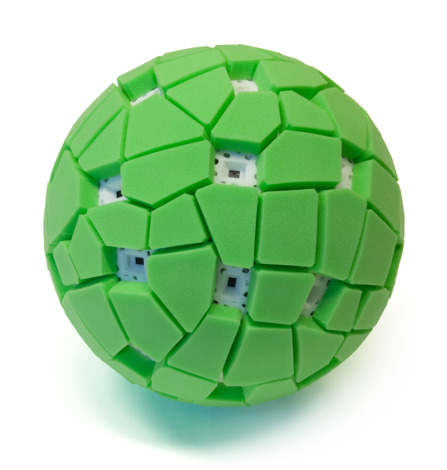 Have a look at this video and see how it strikes you:
This device contains 36 mobile phone camera modules and takes a full sphere of images right at the peak of flight. The actual project name behind this ball was "Throwable Camera Array for Capturing Spherical Panoramas" and was authored by Jonas Pfeil. Of course the entirety of the programming was done in C, C++, QT, and OpenCV. Can we expect to be holding such an awesome device in our hands any time soon? We sure hope so!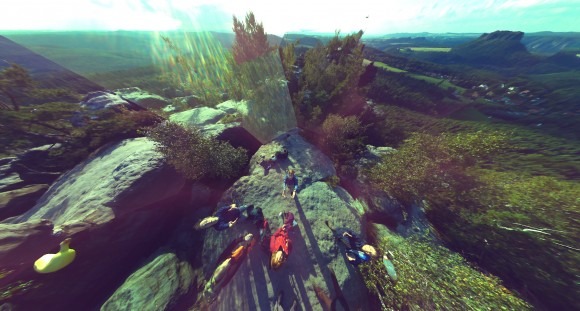 [via Pfeil]