Thoughts on upcoming iPods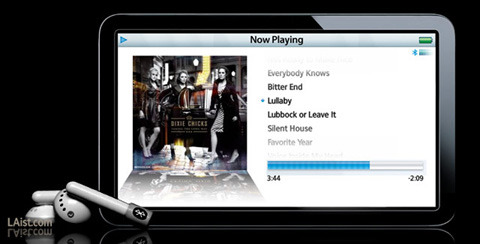 The guys over at LAist have some pretty good thoughts about an upcoming 6G iPod. Granted, it is all speculation, but looking at the current news, I think they're on to something.
First, they seem to think that it will have flash storage. Seems pretty cut and dry, we already know that Apple wants to move its entire iPod line over to flash storage. Also, since starting in June the iTunes store will be releasing most videos in widescreen format, the new iPod will most likely be widescreen.
They seem a little less than optimistic that we'll see this one, but wireless headphones would certainly turn some heads. And if your headphones connect via Bluetooth, you could sync your iPod with anything that was Bluetooth-enabled, your PC, your car stereo, etc.
These are definitely the features that users are going to want to see in upcoming iterations of the iPod. Lets hope that Apple will stay ahead of the curve and start implementing these ideas.
6G iPod Speculation [via laist]