This Automated Valet Parking garage shows how Level 4 may go mainstream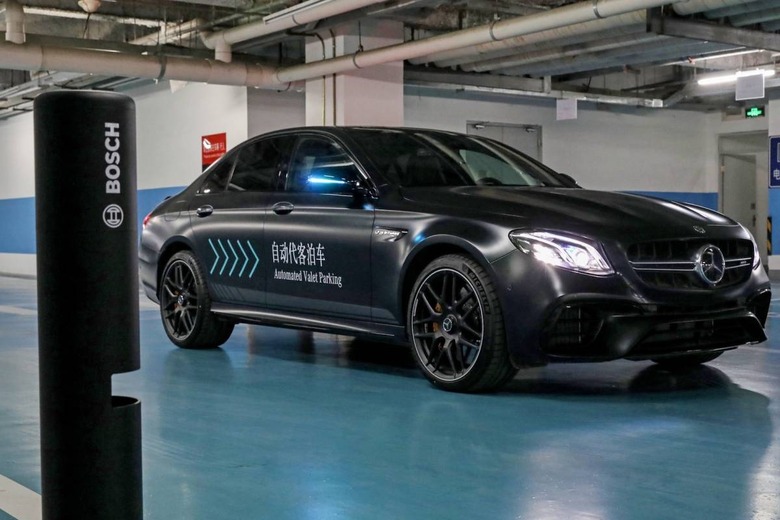 The road to robo-parking isn't an easy one, but Mercedes-Benz and Bosch are about ready to open up their fully automated parking garage to drivers in Germany. The Level 4 valet parking system is the first of its sort in the world to be approved by authorities, and while the initial number of drivers able to actually take advantage of it may be relatively small, the way the two companies have implemented autonomous technology could have a bigger impact in the long run.
The parking lot is at the Mercedes-Benz Museum in Stuttgart, and the idea is that cars can be collected, parked in a free space, and later returned, completely without human operators. Trials kicked off two years ago, with Bosch responsible for outfitting the building with a new sensor and communications suite, while the automaker took on upgrading a small fleet of vehicles.
Back in 2017, the goal was to convince the TÜV Rheinland technical inspection authority that the technology was safe for deployment. Ironically, there's actually no official approval process for driverless technology in Stuttgart. That meant Mercedes and Bosch had to work with regulators to figure out both the tests and whether the system passed it.
The result is a different architecture for self-driving vehicles compared to the typical prototype intended for the open road. Whereas such vehicles are designed to be standalone in their autonomy – i.e. completely self-sufficient when it comes to sensing other road users, potential hazards, and the topography of their environment – this automated valet system sees cars work in collaboration with infrastructure sensors in the parking lot itself. The latter has the advanced sensors, tracking pedestrians, other vehicles, occupied and empty spaces, and possible pitfalls like pillars, walls, and ramps.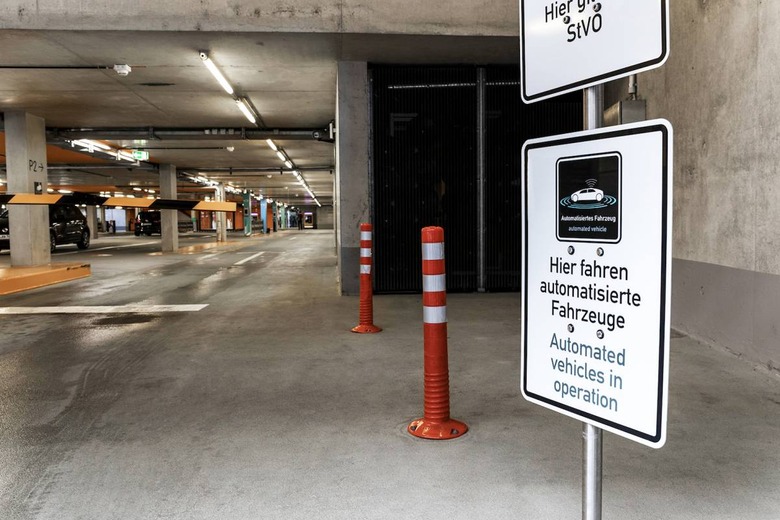 It means the cars can be less technologically complex as a result, since the advanced sensing is the responsibility of the building. As well as the communications unit, it requires that the vehicle has electric power steering, an automatic transmission, remote engine start, ESP, and the "safe stop" function. Considering most of those features are fairly commonplace in today's connected cars, Bosch argues that's a far lower barrier to entry than trying to justify LIDAR, multiple radar, and other sensors to production vehicles.
Nonetheless, while the system is designed to be retrofitted to existing parking structures, it's not intended to be added to existing cars. Instead, vehicles will need to have the automated valet parking feature installed when they're produced. Right now, neither Mercedes nor Bosch are saying how many cars on the road are actually hardware-compatible with the automated valet.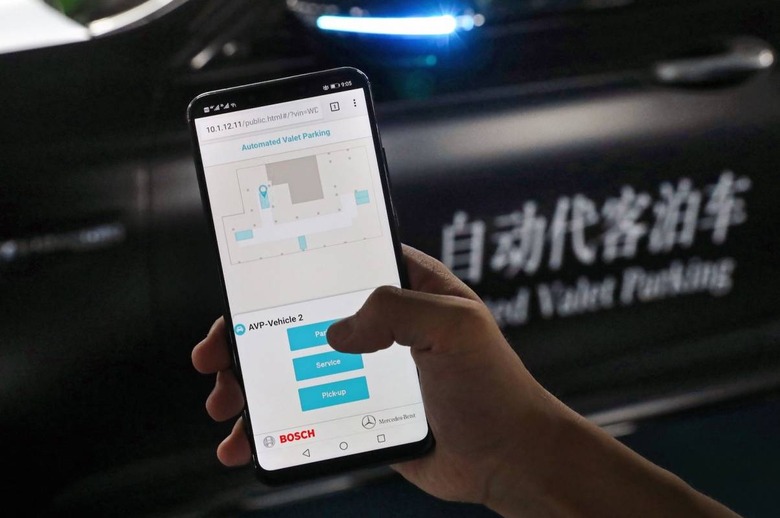 Instead, the automated valet parking (AVP) system will be demonstrated to museum visitors two days a week. Around September, it's expected that Mercedes will offer its AVP-enabled vehicles for hire, though it apparently only has two cars earmarked for that.
As public Level 4 deployments go, then, it's small in scale but still a milestone. Arguably more important, however, is how Bosch and Mercedes' parent Daimler are looking at the AVP technology itself. The goal is to push AVP as a common standard, which other automakers could also adopt. After all, having a parking garage that only Mercedes, or only Audi, or only BMW, or any other brand could auto-park in would be impractical.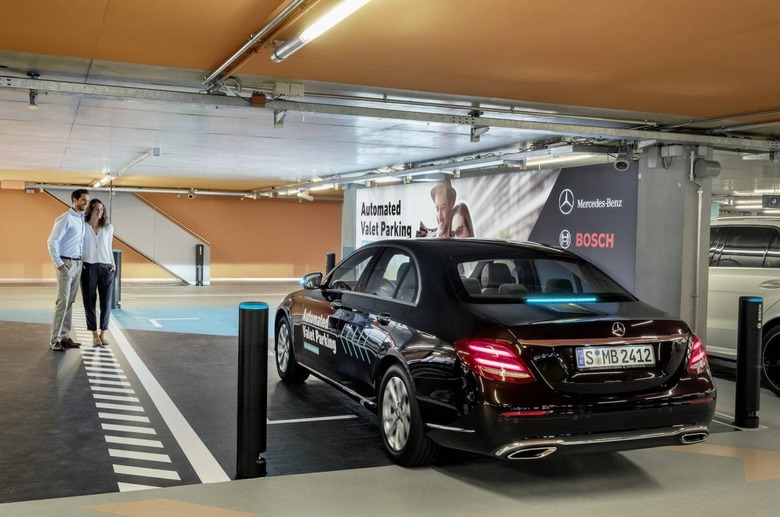 Autonomous driving is, despite ambitious claims by some, still a fair way out from being ready for mass market use. Targeted applications of Level 4 technology, though, could be consumer-ready far sooner, implementing driverless systems in a relatively controlled environment, and particularly if the incremental costs involved are realistic. Nobody is going to pay for a full LIDAR sensor suite with all the trimmings just to make parking a little easier, but AVP as part of a more conservatively priced options package makes a lot more sense.
Just how soon we can expect that, and how much it might actually add to the cost of a new car, neither Bosch nor Mercedes are saying right now. Still, if parking your own car – or dealing with a human valet – is the biggest pain-point in your driving experience, something like this Level 4 system could be a quicker way to alleviating that headache than a vehicle that can drive itself in every situation.