The Tre Table Multi Function Table great for small spaces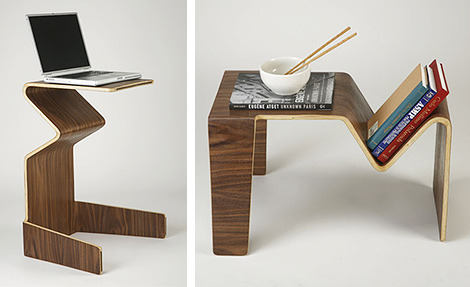 Studio apartments and college dorm rooms are typically seriously cramped and all furniture really needs to have more than one function to take advantage of every bit of space available. This Tre Table Multi Function Table is such a grand table they had to use the word table in its name twice.
It works as a coffee table most of the time, then when you need to work on your laptop just turn it on its end and it works great as a desk. It would also be great for a bit of dinner in front of the TV.
Thankfully this isn't just some trendy concept design, it's a real product and not at a bad price either. It is being sold for $100 and features free shipping.
[via likecool]