The Space Explorer Light Fixture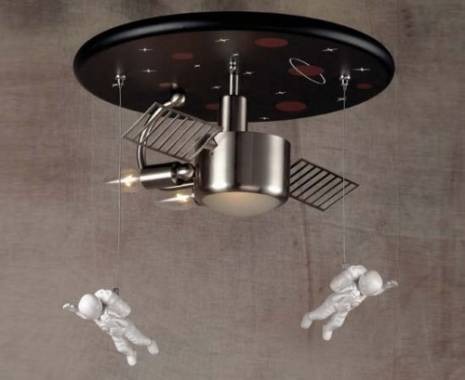 I can never seem to resist writing up the geeky lighting fixtures. This one has more than just its geeky appeal though. It comes from Eco Lights which sells exactly what it sounds like, lights that have green friendly features.
This one is made from recycled metal, not only that but it can be recycled after you're finished with it. The light would be great for any child or those of course that can't seem to outgrow that fascination with space.
The light happens to be on sale, just in time to snag it for someone this Christmas. However, even on sale it is a bit pricey at $185.86 a pop.
Space Explorer lighting [via 7gadgets]