The Samsung Galaxy S8 will be revealed on March 29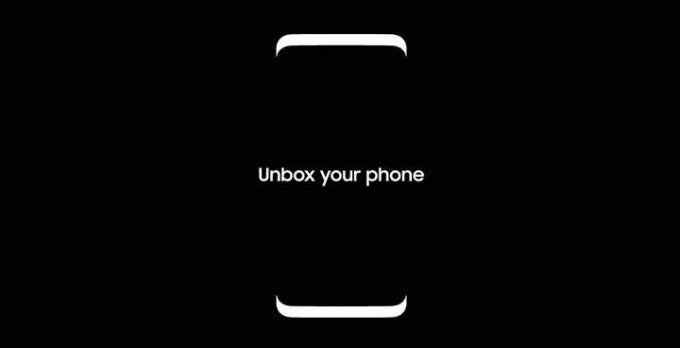 Samsung broke with tradition at Mobile World Congress today, bucking the trend set in previous years and failing to reveal its new flagship smartphone: in this case, the Galaxy S8. That's been put down to a surfeit of caution on the South Korean company's part, opting to give itself extra time for safety testing after the expensive – and reputation-damaging – debacle with the Galaxy Note 7's exploding battery. Instead, Samsung took the wraps off two tablets.
Not wishing to disparage either the Galaxy Tab S3 or the Galaxy Book, but neither holds quite the fascination for Samsung fans as the new S8. Samsung's Android flagship is always one of the hottest-selling phones of the year, after all, not to mention a benchmark by which Apple's new iPhone is judged a few months later.
Now, though, we know exactly when we can expect to see the new Galaxy S8. Samsung has sent out invitations to an event in New York City on March 29, 2017, complete with the tagline "Unbox your phone". Although there's – unsurprisingly – no specific reference to the S8, there's not much doubt that it'll be the star of the show.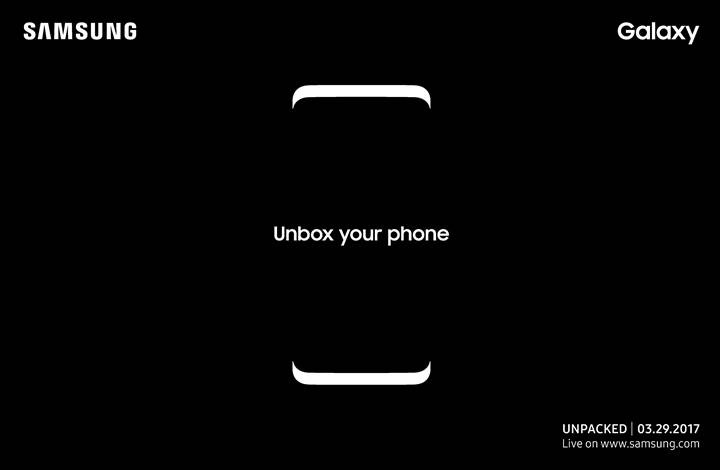 That's shaping up to be quite a bright star, too. Plenty of leaks and rumors have emerged in the run-up to the new Galaxy, and given us a pretty reasonable idea of what Samsung's new phone will do and how it will look. Two versions are believed to be incoming, in fact, a Galaxy S8 and a Galaxy S8 Plus, the former with a 5.80-inch Super AMOLED 2650 x 1440 display.
Both should run Android 7.1 Nougat on either Qualcomm's latest Snapdragon 835 or Samsung's own Exynos chipset; exactly which will depend on geography. There's 4GB of RAM and 64GB of internal storage tipped, plus a microSD card slot to augment that. The battery is believed to be 3,000 mAh on the Galaxy S8, with both fast charging via USB Type-C and wireless charging.
Like the LG G6 revealed earlier today, the Galaxy S8 should be IP68 water and dust resistant. It'll have a fingerprint scanner but is also believed to have the iris scanner from the Note 7, which will allow for the phone to be unlocked once it recognizes your eyes.
As for the camera, on the back we're expecting a 12-megapixel sensor with f/1.7 optics and support for 4K video recording. It should have a dual-LED flash, too. The front camera is likely to be an 8-megapixel sensor also with f/1.7 optics, and fitted with a wide-angle lens.
We'll know for sure come March 29...