The Ravenholm mouse pad is full of win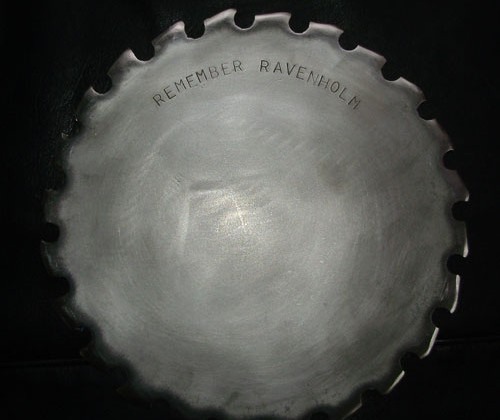 Never mess with a man who plays computer games with a saw blade for a mouse pad. I'm just sayin'. Greensforged may have the sweetest mouse pad to ever make your mouse slippery.
The thing is made from metal and is serrated like a saw blade. It can even inscribed with "Remember Ravenholm" to bring back those fond memories of decrapitating zombie hoards with your gravity gun. Ah, good times. You can also inscribe it with anything else you want up to 25 characters
The mouse pad is 9-inch diameter and right now, the maker says they are a few weeks behind on shipping. It's not cheap at $50, but I haven't seen a cooler mouse pad at any price.