The My Document laptop case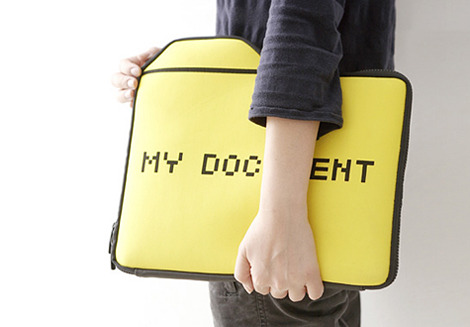 This quirky little laptop case features the old icon for My Documents. Although it is still in the stage of, please contact designer to snag one, it is still fun to look at.
Not only do they have these for laptops, but similar ones as a camera bag, a MP3 case, and a wallet as well. Although the only images presently on the site, that I could find, were for the laptop bag itself.
The bag is made of bright yellow vinyl and measures 27.3cm x 28.5cm x 3.8cm. Unfortunately, the site also doesn't mention how much these bags are going for.
[via likecool]