The LG Optimus 3D Max Hands-On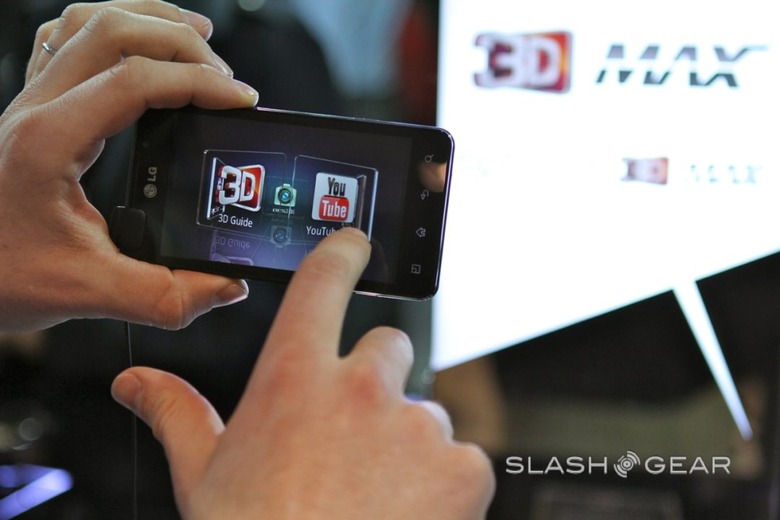 This week the folks at LG are coming in heavy with the many varieties of Android they'll be presenting the globe with throughout 2012, one of the more recognizable ones being the LG Optimus 3D Max. This device takes what LG delivered last year with the Optimus 3D and amps it up with a much brighter display and a bit more power under the hood – not to mention a slimmer device overall. One of the biggest complaints users had about the Optimus 3D originally was that it ended up being bulkier than they'd hoped – now we're seeing perhaps the Optimus 3D perfected – is it enough to convince us that glasses-free 3D is really a business we want to get into?
What we've got here is what feels like a much less bulky device, first of all. The original Optimus 3D was awesome in its first to market ability to use 3D without glasses, but never really felt like an everyday device because of its mass. Now LG is banking that the mass reduction almost exclusively will be enough to boost this phone's sales to acceptable levels. This device has a 1.2GHz dual-core processor, a 5 megapixel camera (two of them on the back, in fact).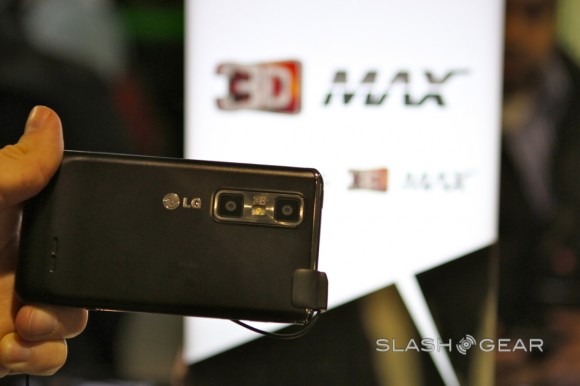 The LG Optimus 3D came to the USA as the LG Thrill for AT&T last year, and having just put it back in the box for the final time this past week I can certainly say the following. The LG Optimus 3D Max is certainly smaller and lighter than its predecessor. That said, the 3D technology appears to be exactly the same – take that how you will.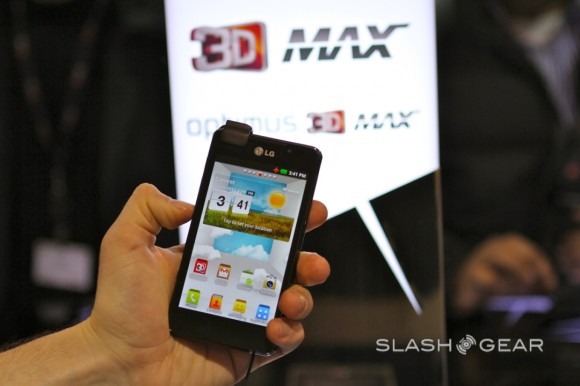 This device has Gingerbread right out of the box, a 4.3-inch display with NOVA technology, and of course has the same 3D lenticular technology as it had in its first iteration and will be attempting to woo the masses with that factor as a winning feature for a perfect odd device. For more information on LG's line of device for 2012 hit up our [LG portal] or for all the awesome mobile action you can handle hit up our [MWC 2012 portal] all week long! Note also that we've got more photos and video on the way for this and the rest of the LG line soon!