The Letter Opener USB Hub Clock: Longest name ever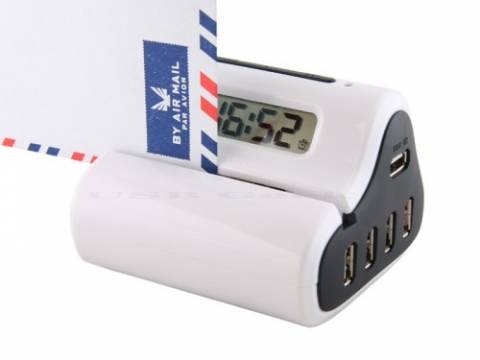 It would seem manufacturers are getting smart with USB hubs and combining other gadgets with it. Now some seem logical and much more convenient, and then there are the others that are a little silly. This Letter Opening USB Hub Clock seems slightly logical but it still has that over-the-top feel to it.
I'm not sure if anyone even uses a letter opener anymore, much less an automatic one. Then you combine a 4 port USB hub and an alarm clock to the mix. Well I'm sure this would quite convenient if your computer was lying next your bed. I mean think about it, you can wake up, plug in whatever is necessary and before you even have your coffee you can open a letter. Now that is a fancy USB hub.
You can pre-order these to get yours toward the middle of July, I'm sure you're so excited that you will get on that right now. All that technology, and it's priced at a mere $15.
Letter Opener + USB Hub + Clock [via gadgetizer]