The Katana from DreamAuthentics - An arcade cabinet for small spaces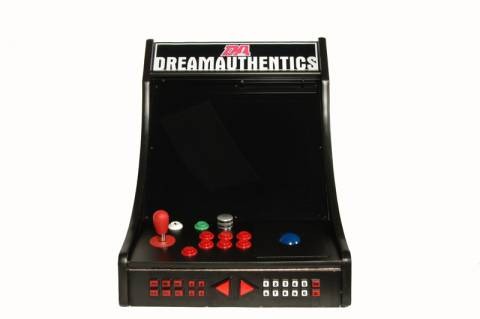 If you're looking for an arcade cabinet but don't have room for the full stand-up unit, you might want to check out is table top unit from DreamAuthentics.
The Katana is is designed to sit on top of a table or bar and is fully customizable from the inside out. Each unit is built to the customer's specifications with options ranging from art graphics on the outside, marquees, joysticks and even a racing wheel.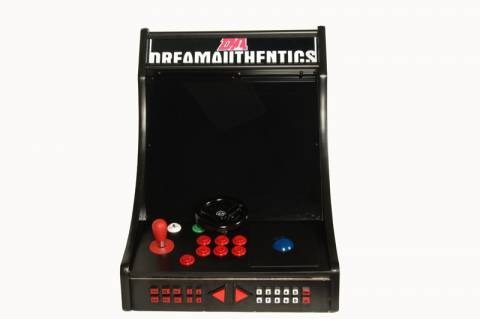 Each Katana is built around a 17-inch flat screen display that is powered by a custom PC-based game engine with over 200 licensed arcade games and a 2 speaker audio system with subwoofer. In addition to the games that are already loaded, you can also hook up any modern gaming console to give your games that arcade feel.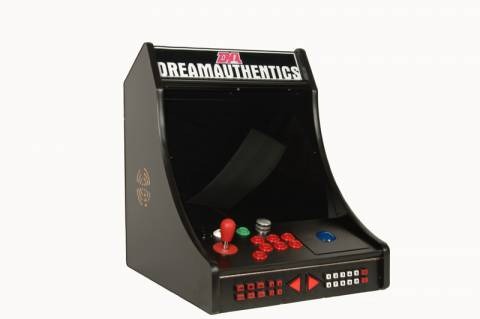 Since you won't be playing games on it 24x7, DreamAuthentics has put in their exclusive jukebox feature. It has the look and feel of an authentic jukebox that will play your collection of MP3s.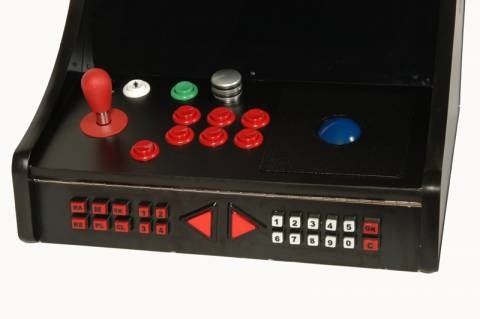 Although the Katana is built with a budget in mind, it will still cost you a pretty penny. But the $2,495 is far less than you might pay for one of their full-size units.