The Icebar Waterproof Nano Speakers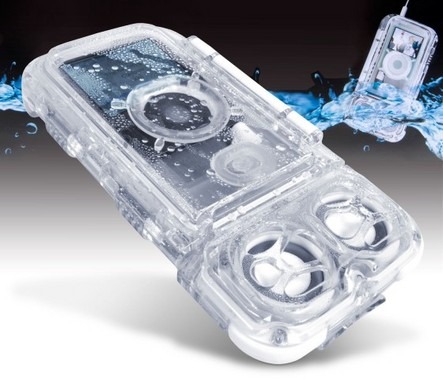 Not being able to take your tunes with you for a long shower or bath can be obnoxious at times. Yes, you could set up your iPod outside of the water, but if you aren't in the mood for a certain song, you're just stuck with it. Well this handy little case will help out you iPod Nano owners.
The case is completely waterproof and features speakers as well. It can either hang from your shower or sit nicely in a little soap dish. It has a spot on it so that you can even mess with the scroll wheel without getting your iPod wet.
The clear case allows for you to see the screen and keep your Nano safe. However, anyone who doesn't have a Nano will have to continue on their search for something similar. It will work with the 1st, 2nd and 3rd gen Nanos and is being sold for about $100.
[via crunchgear]