The HTC 10 wants to lead us out of Android fragmentation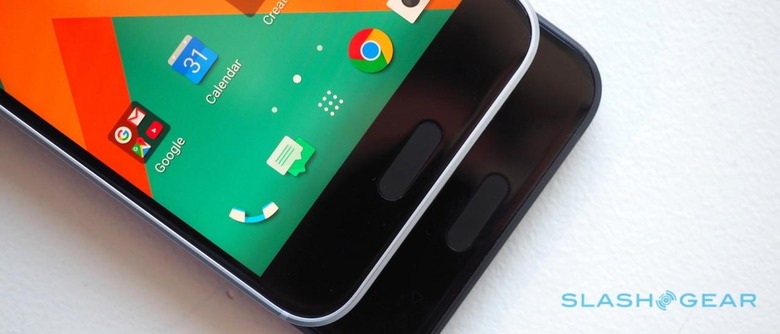 Android has a fragmentation problem, but HTC believes the new HTC 10 is the first step toward fixing it. The company's new 2016 flagship doesn't go the whole "Nexus" route and abandon HTC Sense altogether, but it does benefit from a more nuanced approach to software add-ons and confusing preloads.
"One of the things we're trying to solve is the whole Android fragmentation issue," HTC vice president of marketing Darren Sng explained, when SlashGear sat down ahead of today's launch to see the HTC 10. "When you put ten Android devices together, you notice there's no single face of Android."
If there's a good excuse for it, it's that fragmentation started back when Android's face was pretty damn ugly. HTC was actually one of the first to customize Google's OS, launching Sense in 2009 on top of Android 2.1 Eclair on the HTC Hero: never just about aesthetics, it also patched the obvious holes in the platform, like giving it workable calendar and messaging apps.
That worked when Android itself fell short, but as Google's development accelerated – borrowing, in many cases, from the ideas that HTC and others cooked up themselves – the native OS became more capable and the calls for "pure Android" among users more vocal.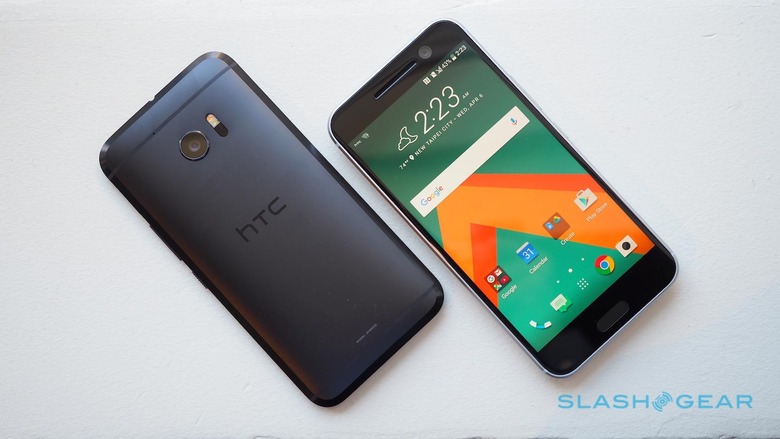 How, then, do you pacify those people while still differentiating with software? The "Google Play editions" of the HTC One M7 and One M8, Samsung Galaxy S4, and others were one attempt – non-Nexus hardware, but with regular Android – but failed to make a splash, and by January 2015 had all been retired with no replacement.
"The more [manufacturers] do, the more the ecosystem gets fragmented," Sng points out, "and of course users object to this bloatware, which they never actually use."
HTC's fix is to ditch the duplication. The HTC 10 starts out with Android 6.0 Marshmallow and still throws its HTC Sense into the mix, but takes a more discriminating hand to the matter of apps and services.
Google apps and HTC apps enter a gladiatorial arena and, at the end, one emerges victorious. The decision, Sng says, is based on which software brings the most value: the HTC Camera app, for instance, makes it to the HTC 10's home screen because it's more full-featured than the native Android version, but HTC's Gallery is dropped in favor of Google Photos.
It'll be an evolving process, too. HTC weighed Google Photos as its preload on the One A9, for instance, but back at that phone's 2015 release the app lacked RAW photo support. Now, Google has added that in, and so it's Google Photos that gets the nod.
Meanwhile, Google and HTC have been working together to make sure all of the pieces fit together as smoothly as possible, and that every preloaded app fits the same Material Design aesthetic. For power-users, or those who don't want to relearn new software, HTC will make its apps available through the Google Play store, but really the goal is to minimize first-boot confusion, Sng says.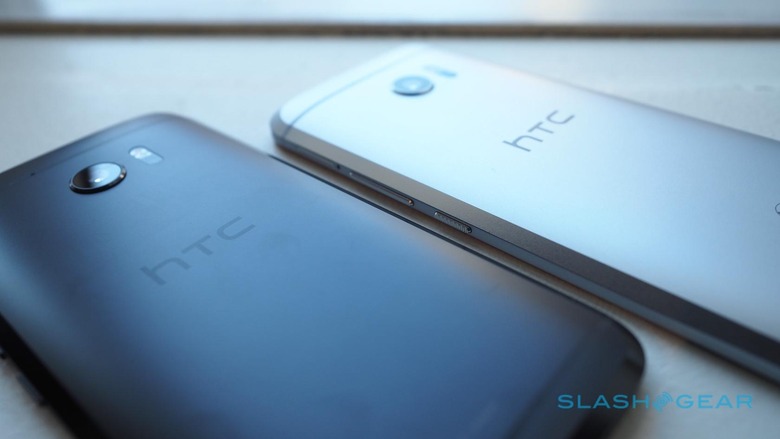 "This whole rebooting of Android has to begin with one manufacturer doing it, and I think the rest will follow," the executive predicts. "What this does is solve the user dilemma, which we have been noticing: when you start up a brand new Android, you notice there's two of everything. Which do I use? If I make a mistake, can I go back to it?"
NOW READ: Hands-on with the HTC 10
Admirable ambitions, but HTC hasn't quite got it all sewn up. On the HTC 10 I tried, an unlocked North American device, Facebook, Facebook Messenger, and Instagram were all not only preinstalled by default, but refused my attempts to delete them.
The company tells me it's in the process of moving away from such deals, but it's unclear when that will be completed.
Nonetheless, Sng is confident that once other manufacturers – and the users of their smartphones – see how snappy the HTC 10 is, they'll see the light and follow suit.
"I believe we are one step in the right direction toward urging other companies to do the same," he concludes. It's still fragmentation, yes, but with some of the sharper edges removed.
[gallerybanner p="435750"]