The Grenade Watch from Vestal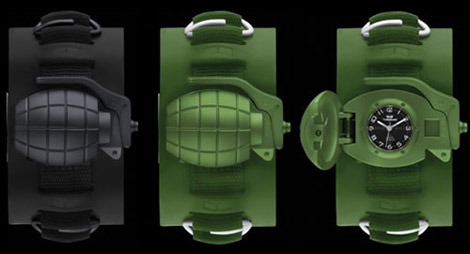 If you're looking for a bit edgier watch that still has that geek appeal you might want to check out this Grenade Watch as well as the rest of the line.
The Grenade Watch is from Vestal and the line features all kinds of interesting watches. A few almost normal watches are thrown in, but anyone that can make a calculator watch look good deserves definit credit.
The Grenade Watch comes in both the green that is shown and black. The watch is made up of leather, stainless steel and a bit of canvas. To snag yourself one it will cost you $158.
The Hand Grenade Watch [via coolest gadgets]