The first thing to do with your iPhone 6s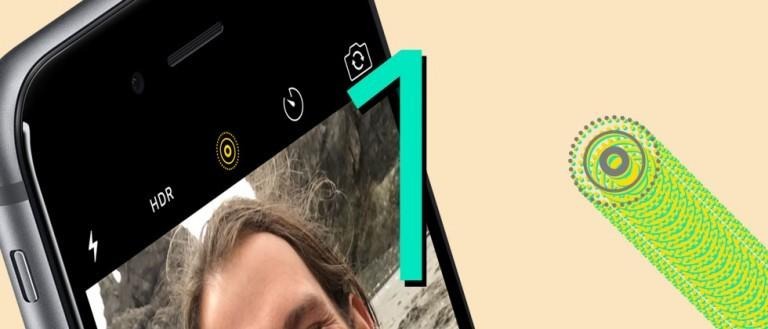 Those of you that've just received a brand-spanking-new iPhone 6s for the holidays – or an iPhone 6s Plus, just the same – you're going to want to check out one feature before any other. That feature is Live Photos. While you can use the Live Photos feature with your iPhone without any assistance of any other app, we've got a couple of directions to point you in on that front here as well. To begin, launch your camera app.
Once you're inside your camera app on your iPhone 6s or iPhone 6s Plus, you'll want to make sure Live Photos is activated. This feature is activated with a button in the middle of all the other buttons on the side of the screen opposite the shutter button.
Once you've got the Live Photos icon activated – yellow, that is to see – you'll be capturing photos the same way you would otherwise. What you're capturing is something ever-so-slightly different. You still get the same single still image at the same quality as you'd gotten before, but with the added bonus of a few more photos before and after the main photo, creating a short animation for each of your photos, your Live Photos, therein.
Over the past several weeks, several apps for social networks have updated their apps to allow iPhone 6s and iPhone 6s Plus users to upload Live Photos as GIF files. Tumblr was first, and Facebook was second.
But what about all other places you'd otherwise like to share these photos as moving images? How about to other devices, your friends and family's devices, Android and Windows Phone devices?
You'll want to be able to convert these Live Photos into "GIF" files. That means they'll be like all the moving images you see on the internet, and they'll act accordingly.
At the time this article is being published, there's an app that normally costs $0.99 that's temporarily free: LiGIF. This app can be found on the iOS App Store as developed by Susu Applications – and just to be clear, you'll find that developer's title written in Chinese characters, as follows:

Grab it while it's free – or grab it for a buck, it's worth the dollar.
The rest of the Live Photos feature is not necessarily something that'll make or break your iPhone experience, but on the very first day you have the device, especially if that day happens to be a holiday where you're amongst family and friends, you'll get some good use out of it.
Hit our iPhone 6s tag portal for more action for the future of your smartphone – apps, features, and so forth.