The Dinosaur Webcam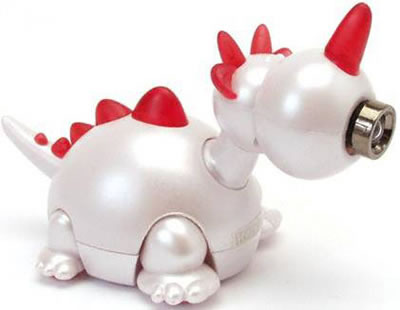 There is no sense in having a boring webcam, anymore there is enough selection that they have one for every personality. This little dinosaur is cute enough that even if you have a built in webcam it's tempting to snag it anyway.
Although the Dinosaur Webcam is a bit childlike the pearl finish makes it seem almost mature. Not all gadgets need to be boring and gray.
The webcam also has a built-in microphone to add to whatever it is you do with your webcam. To get yours they are priced at only $24.99.
Dinosaur Webcam [via geekalerts]