The BoomWave iPod cases make your tunes appear a little more devious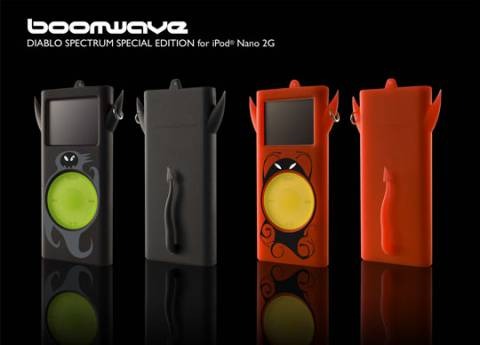 I am beginning to wonder if there isn't some kind of cult being created with all of these iPod accessories. However, even if there is, this accessory is actually pretty cool.
A lot of the cases for the iPod are either plain or really girly. There aren't a whole lot dedicated to being devious. Not only does the design offer devilish art it also has pointy ears that are pierced with a small hoop. Which would probably get ripped off after a week of being carted around in your pocket.
The two designs are called Ever Reddy (the red one) and Whacko Blacko (the black one). They are both priced right around $25.
BoomWave iPod Cases – Diablo Style [via gadgetizer]