The best infant car seat is tech worth thinking about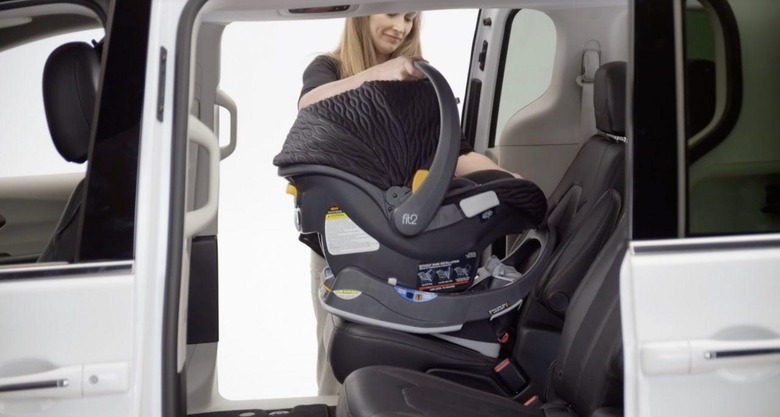 Car tech like Apple CarPlay and semi-autonomous driving aids are useful, but when it comes to infant safety a proper car seat is even more important. You might not think of infant car seats as being "technology" in the traditional sense, but the latest models have more in common with performance car engineering and cutting-edge science than you'd think.
In short, if you've been reusing an old infant car seat – or are just in the market for a new one – choosing the right model is as important, or arguably even more so, than which car you put it in. Instrumental in that is actually using it. According to the California Highway Patrol, for instance, most collisions take place within a mile of the home. Even if you're just going around the block, buckling up isn't an option – it's a necessity.
The American Academy of Pediatrics (AAP) says infants and toddlers should be in rear-facing car seats, either until they're at least two years of age, or until they exceed the height and weight limits of the seat itself. Over at What To Expect, they recommend the Chicco KeyFit 30 as their best overall choice. It's in the mid-range of pricing, at $199, but includes a clever force-multiplying LATCH tightener that secures the latching mechanism with more power than your hands alone would.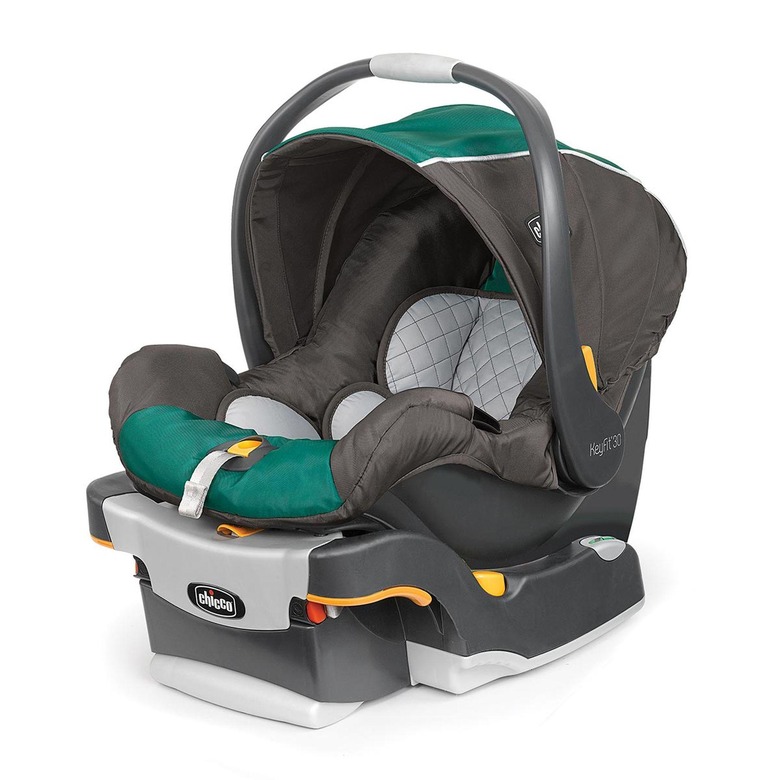 Since installation can often be a headache, particularly for new parents, there are two integrated bubble levels. They show whether the seat is evenly placed. Finally, there's a spring-loaded leveling foot, which takes the uncertainty out of getting the base angle right.
If you're on a budget, meanwhile, the Cosco Scenera NEXT convertible car seat gets the thumbs-up from What To Expect. A quarter of the price of the Chicco seat, it doesn't have the same convenience features but it's light and easy to toss into the trunk, making it ideal for occasional use. You're not compromising on safety, either, since the regulatory standards are applied across the board – regardless of price point.
If you're anything like us, though, you'll want something even more high-tech. Doona's infant car seat gets the nod from What To Expect for its flexibility for "families on the go," but it caught our eye because it's basically a transformer. It switches from a car seat to a stroller, with fold-down wheels and an extending handle. At $499 it's not a cheap as the others, but you could end up saving money since you're not buying a separate stroller. [Update: the Doona's price is actually $499, though some retailers are charging a significant premium over that, so shop around!]
Whatever you opt for, it's worth familiarizing yourself with how to install it properly. LATCH – or Lower Anchors and Tethers for Children – has been required on car seats and in most vehicles manufactured since September 2002, with metal bars in the lower section of the car's seats, together with tether anchors. The advice is to use one or the other for a child and rear-facing car seat that together weigh under 65 pounds. There's more on how to fit a LATCH seat in the video below.