The Anenome Asteroid bag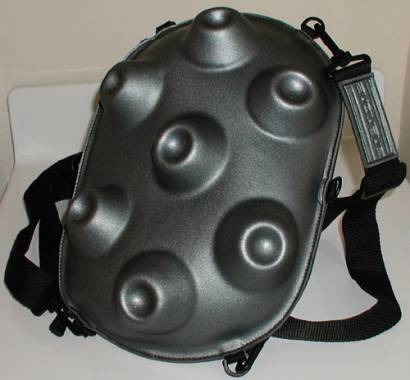 Although geek fashion has a tendency to go a bit too far, occasionally you come across something that doesn't scream dork. It is possible to look cool and wear your geek accessories. You just have to know how to balance it, this Anenome Asteroid bag is just contemporary enough to keep things edgy and geeky at the same time.
The Asteroid bag is not very big, but it's cool either way. The dimensions are 14" x 10" x 3.5" and has adjustable/removable straps. It can be carried as a bookbag or over your shoulder in true messenger bag style.
The bag is priced at $75.
Anemone Asteroid Bag [via uberreview]