The Altec Lansing MUZX Earphones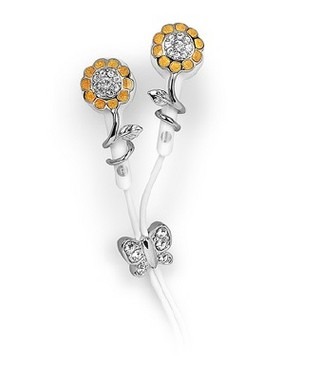 I have from time to time gotten annoyed over technology geared towards women and girls turning out to be pretty, but excessively lacking in the specs department. These earbuds from Altec Lansing is a refreshing change from that issue.
For all those drawn to all that sparkles and shines these cute little earbuds feature enough Swarvoski Crystals to keep anyone satisfied. It also features a snug fit for those more petite girly ears as well as a bit of passive noise reduction.
It has 9mm neodymium drivers and gold-plated plug to give you a nice quality of sound. Altec Lansing is selling them for $59.95, however, Amazon is selling them for a bit cheaper at $29.95.
[via popgadget]