The Allume Retractable Light for versatile lighting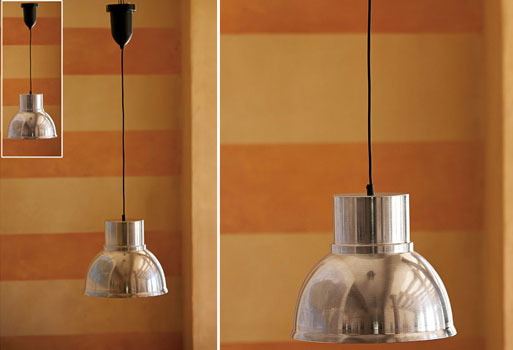 As I type this up, I am currently staring at the chandelier in my dining room. The rental company decided it hung a little too low. So instead of being thorough and making a nice clean job of shortening the wire they just hooked the chain it hangs from a little higher and let the excess chain and cord sort of hang there.
Now if they have purchased one of these lights, there wouldn't be this issue. Since the main feature of this light is that the cord actually retracts. You can lower it for a bit of task lighting or raise it for mood lighting.
The cord adjusts from 20" to 57" and the lamp takes up to a 40W bulb. For one of these it will cost you $43.99 and if you snag a set of two it will cost $79.99.
[via bltd]