Tesla Autopilot Can Now Detect Traffic Cones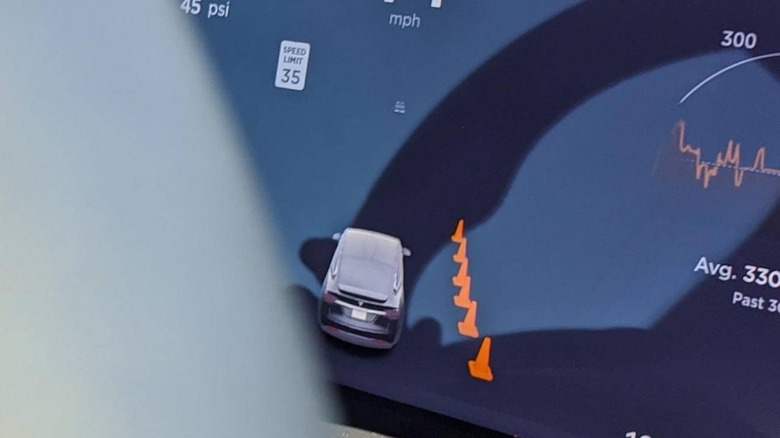 It may be called Autopilot but Tesla's semi-automated driver assistance feature isn't as self-driving as many, including Tesla owners, presume it to be. It can't even detect traffic cones, which is essential to keeping away from dangerous road construction. That is slowly changing now that Tesla is rolling out pylon detection to its Autopilot feature but drivers should still keep their eyes on the road anyway.
Tesla cars are already equipped with sensors and boast of machine learning systems to detect most objects found on highways. Strangely enough, it isn't able to detect cones that are used to close off lanes for safety or traffic management reasons. Naturally, this means that Autopilot won't be able to make the right decisions based on those.
The latest update brings exactly that in two ways. The first is that Autopilot's visualization system now properly represents traffic cones on the road. That, of course, presumes that the system is able to detect them. That's a small yet important addition that allows both car and driver to see what's on the road as it is visualized in the system's display.
More importantly, Tesla says that cars are no able to make decisions based on the data presented by these cones. If Navigate on Autopilot is present and enabled, equipped cars are able to suggest or even make a lane change as necessary.
Unfortunately, it seems that experiences with the new feature are mixed, with some car owners complaining that Autopilot fails to detect certain types of cones and, therefore, steers them in the wrong lane. As always, Tesla urges drivers to keep their eyes on the road and hands on the wheel even with Autopilot engaged, as it isn't the fully automated driving that most imagine it to be.