Targus announced new Mac accessories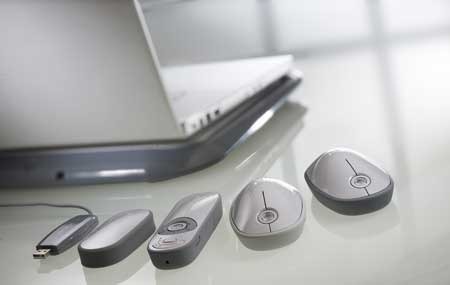 If you need extra things to spruce of your MacBook or MacBook Pro, Targus has just announced a new line of peripherals that will work right alongside your Apple device.  
The line of products include a Wireless Mouse, Bluetooth Presenter, USB Hub, Bluetooth Laser Mouse, Chill Matt, Privacy Screen and a Fire Share Cable. That's a pretty extensive round up of products. Check out the details below:
Wireless Mouse for Mac and Bluetooth Laser Mouse for Mac: Both mice feature a 4-way touch scroll and two programmable buttons. The optical Wireless Mouse has a 2.4-GHz Micro USB RF receiver and scans at 1,200 dpi; it's selling for $49.99. The Bluetooth Laser Mouse uses 1,200-dpi laser technology; you can pick one up for $69.99.

Bluetooth Presenter for Mac: Its primary controls, including previous slide, next slide, and laser pointer are simple to tell apart by feel.Other controls, such as blank screen and slideshow, are recessed to prevent accidental pushes. It also features two programmable buttons, and has a range of up to 33 feet. It lists for $79.99.

USB Hub for Mac: This hub lets you connect up to 4 USB devices, and its cord wraps for easy packing; $29.99.

Chill Mat for Mac: You can keep your Macbook off your lap; two USB-powered fans keep things cool. $49.99.

File Share Cable for Mac: Share any files between Macs and/or PCs, including media files, without any software to install. $49.99.

Privacy Screen for Mac: Its "microscopic vertical blinds" keep snoops from reading your screen, and it's anti-glare too. $49.99 for the 13-inch, $59.99 for the 15-inch, and $79.99 for the 17-inch.
That's impressive! Though it would cost you a pretty penny to stock up on all of these accessories.
[via Gearlog]