T-Mobile and Samsung Facing Class Action Lawsuit for Lack of Froyo Update to Vibrant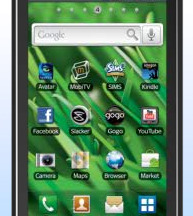 When you get enough people upset, there's always going to be ramifications. Unfortunately for Samsung and T-Mobile USA, it looks like they've managed to anger quite a few people. And, one in particular, has taken the steps necessary to start a class action lawsuit against the two aforementioned companies, all because the Samsung Vibrant –the Galaxy S variant that launched on T-Mobile's network in 2010– hasn't received its update to Android 2.2.
It goes deeper than that, though. The reasoning behind it actually stems from a rumor, which originated from an unnamed tipster, that stated Samsung (not T-Mobile) was purposefully holding back updates to Android 2.2, because the manufacturer wanted to make sure that people bought upcoming devices. A rumor like this, even unsubstantiated, is obviously going to cause some figurative riots, and it looks like they've already begun, especially on Twitter.
XDA-Developers forum member MicBeast has gone through the initial steps to begin the class action lawsuit. He has found a lawyer that will take up the cause, filed the lawsuit, and has explained all of the issues. According to MicBeast's lawyer, the two companies have violated the law, citing Unfair and Deceptive Consumer Business practices.
"They have continuously lied to us about the hardware, 
and software reliability of this phone, 
they promised us updates (to 2.2! Not the functionally dead JI6 2.1!) 
over and over, 
NOW they plan to release NEW galaxies 
without updating the old ones they currently have
The GPS is clearly a hardware defect. 
There are just too many issues with this phone
and the Customer service reps have been combative
even bullying and threatening customers!"
This conversation continues in this subject in the Android Community forums:
[via Android Community]