Synaptics OneTouch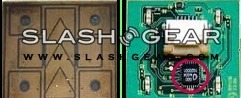 SlashGear are big fans of Synaptics – their Onyx concept cellphone that we featured last year seems to have a whole lot in common with a certain mobile telephone with a fruit-themed manufacturer – and so we're pleased to be able to break the news of their latest development designed to bring advanced touch-sensitive interfaces to mainstream mass produced products.  Taking advantage of the company's capacitive-sensing technology, the Synaptics OneTouch solution combines both the hardware as well as GUI-based design and development tools together with a comprehensive library of documentation covering everything from conception to mass production.
Synaptics has always produced custom solutions for manufacturers, but OneTouch will fill a market niche where in-house development is a time-driven necessity:
"The Synaptics OneTouch toolset has been built specifically to help Synapticsí customers design capacitive interface solutions that will enhance the usability and industrial design of their products.  The simplified design process encapsulated in the Synaptics OneTouch solution will enable customers to explore the possibilities of capacitive sensing quickly and more autonomously" Synaptics Press Release
Many consumers are using Synaptics products daily without realising it – over 65 percent of laptop computers use the company's TouchPad technology and their scroll strips have been featured in Logitech mice and Apple's iPod DAP – and this can only mean increased penetration into the mobile electronics market.  Initial OneTouch systems will consist of button and scrolling applications, supporting up to 16 discrete capacitive buttons, scroll strips, or a combination of the two.  Proposed implementations could include remote controls, portable media players and navigation on keyboards, mice and handheld electronics, all product areas Synaptics currently serve but with the added OneTouch benefit of rapid development and stable, secure technology.
UI is undoubtedly one of the primary battlegrounds amongst manufacturers at the moment, and Synaptics are obviously hoping that their history of innovative interfaces and long-term conceptual design can only be benefitted by catering for the mid-to-low end applications that make up so much of the market.  In time, OneTouch will borrow from the so-called flagship products, meaning that features currently seen in advanced implementations such as multi-touch responsive controls and gesture-driven GUI touchscreens will filter down through product lines.  Synaptics are yet to announce the first industry partnerships, but further information about OneTouch is available at their site.