Surface Pro 3 used as iPad stands by CNN commentators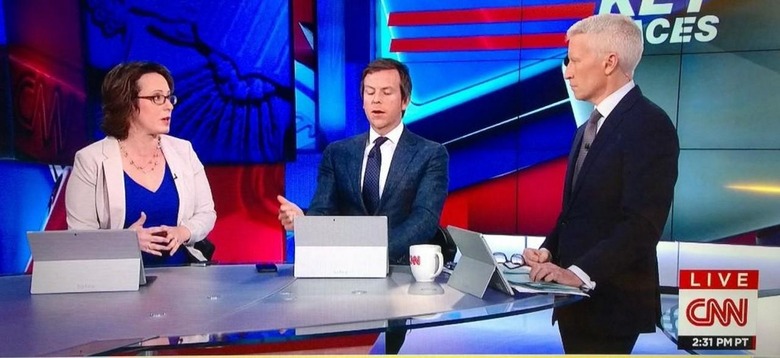 Back in September, Microsoft's marketing efforts for the Surface Pro 3 didn't go as expected when sports announcers forgot what it was called, instead referring to them as iPads and "iPad-like tools". A similar situation unfolded on CNN during the live election coverage this week, where the commentators were seen decked out with snazzy Surface Pro 3 units. Nothing seemed amiss...at first. As the broadcast wore on, however, it became apparent that the Surfaces weren't being used in the intended manner.
Microsoft announced last month that it was partnering with CNN to get involved with the network's election coverage. Likewise, the company supplied CNN with Surface Pro 3 units for its commentators to use on-screen, which they did. Some of the commentators couldn't resist the allure (or, more likely, the familiarity) of their iPads, however.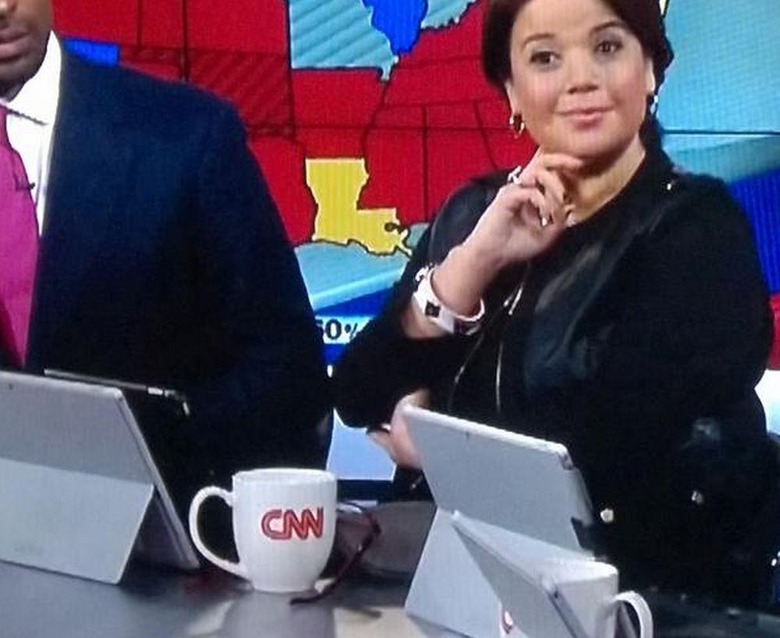 Image via AdamUCF
Tweets started cropping up with screenshots showing the commentators using iPads, in some instances propping them up on the Surface Pros as convenient stands. This wasn't universal — some commentators were using the Microsoft devices — but the presence of multiple iPads can't be unseen.
Why did they choose to use their iPads over the Surface? No one knows, but that hasn't stopped speculation from flowing across the Twittersphere. Perhaps it was familiarity, or maybe the iPads simply made convenient secondary displays. Not as familiar with the Surface Pro 3 as you'd like to be? Check out our review for all the details.
SOURCE: Geekwire
Main image via Stephen Legler