Surface 2 LTE finally adds 4G to Windows tablet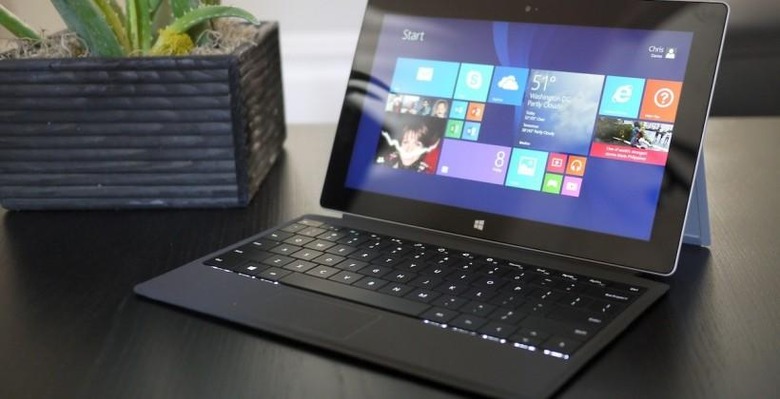 A new version of Microsoft's Surface 2 tablet, this time packing integrated LTE connectivity for getting online while on the move, will go on sale from March 18th. The Windows RT slate will use AT&T's 4G network and be priced at $679 for the 64GB version, and is the first of Microsoft's Surface series of tablets to include integrated mobile broadband.
That's long been a point of criticism, given the fact that iPads and many Android tablets have been offered with 3G/4G built-in for some years now. Meanwhile, those who've wanted a Surface have had to either find a WiFi hotspot or instead tether their tablet to their phone.
"We are continuously being asked for a Surface that allows you to use mobile broadband" Microsoft's Panos Panay said today.
Otherwise, it's the same Surface 2 we've seen before in WiFi-only form. That means Windows RT – the pared-back version of the OS intended to run on ARM-based processors with a 10.6-inch 1920 x 1080 display, twin cameras, and a useful kickstand.
Unfortunately, those who prefer Verizon will find themselves without an option, as AT&T is so far the only carrier Microsoft says it will be officially supporting with the Surface 2 LTE. However, the slate is supplied SIM unlocked, so other networks may offer support, albeit without Microsoft's explicit blessing.