Stephen Elop says Nokia X/Android here to stay for Microsoft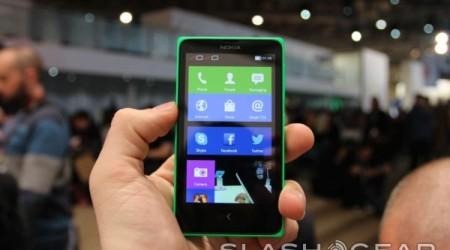 With Nokia heading out of the mobile device landscape, many wondered if the Nokia X (and the interesting take on Android it has) we saw at MWC this year was a "farewell" device. Android fans had long wanted a Nokia handset, but the smartphone OEM was concentrating efforts behind the Windows Phone platform. Stephen Elop, former Nokia boss and current Microsoft Devices and Services unit chief, now says their forked Android platform is here to stay.
As a way to further engage emerging markets across the globe, Nokia introduced the Nokia X, a low-cost handset that ran a severely altered version of Android. The platform has some intriguing benefits, though; it allows many Developers to easily transfer their current Android apps to the Nokia X marketplace. That adds value to the platform, and offers a new revenue stream for Developers — as much a win-win scenario as we've seen with any mobile platform lately.
According to Elop, Microsoft will continue to use AOSP to build their platform, but sidestep Google the entire way. The Nokia X uses Microsoft's various solutions, and relies on Microsoft communications platforms such as Skype to power chat. Powerful email solutions come from Outlook, while Onedrive is the cloud storage backbone.
The goal, of course, is to connect the ever-elusive "next billion" — a market everyone is chasing. Microsoft, with the Nokia X platform, may have a real winner, though. Low-cost handsets backed by some very interesting solutions many have wanted on Android natively for quite some time. If Microsoft finds a way to work Cortana into the mix, there could be real legs to this platform.
Source: Nokia/Microsoft