Steam partners with Lionsgate for movie rentals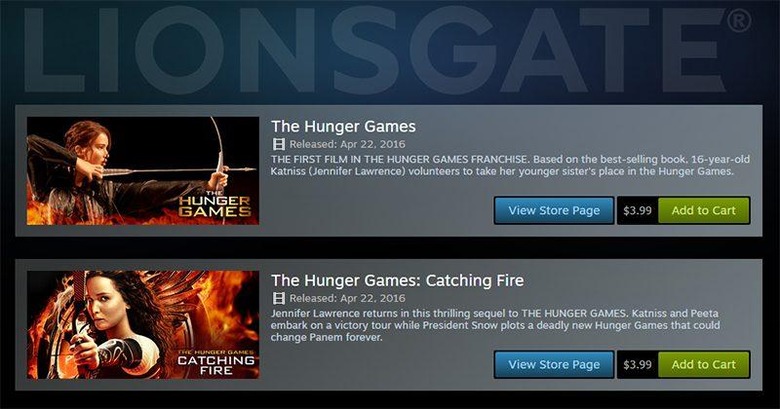 Steam is known for its solid platform for purchasing PC games. What it isn't known for is the ability to rent movies. It's a feature that's been around for a little while, but a lackluster selection has prevented the service from gaining much traction. However, a new deal with Lionsgate may change that.
Today, Valve and Lionsgate announced a partnership that would bring more than 100 feature films to Steam. The titles include blockbusters such as the Hunger Games series, Saw, and of course, Leprechaun. You'll be able to rent each of the titles and view them for up to 48 hours, just like the rest of their rental catalog.
What's interesting is that Valve made sure to point out that you can view any of the movies in VR, which would make Steam the best platform for VR film-watching. I'm still not quite on-board with the idea of watching movies with a headset on, but I'm sure over time, it will become more appealing.
One strange detail about this is that the announcement stated "over 100" films would be available at launch. Currently there are only 70 listings on the Lionsgate Steam page. At least one of those is a compilation of four films that are listed. So I'm curious where the other 30+ films are.
Source: Steam