Steam Music gives SteamOS its own native music player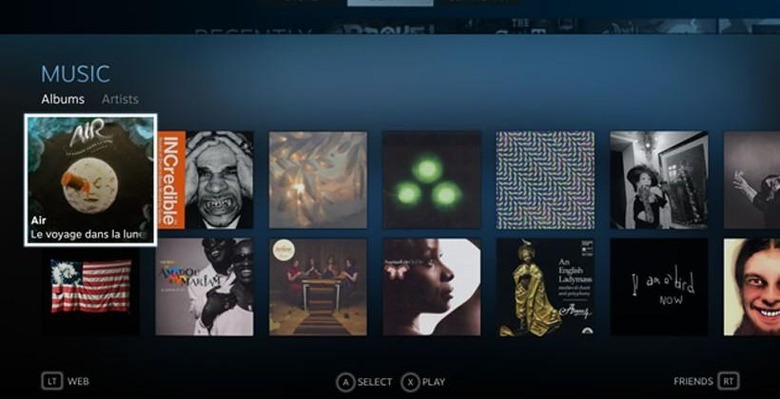 Valve launched its SteamOS a while back as an effort to get its own free computer operating system on the market. SteamOS entered beta and was available for those who wanted to try it out to download in December 2013. The beta OS proved to be popular and early on it was difficult to download due to the glut of traffic trying to grab the 960MB file.
As of right now there are a number of folks out there using SteamOS, and the operating system is still a beta offering. It's not exactly widely popular, but Valve is still working on making it better. To highlight just how firmly in beta SteamOS is the OS carries a disclaimer saying not to put it on a machine you aren't afraid to lose.
Valve has announced a new improvement for SteamOS that gives the software its very first native music player. The native music player is called Steam Music. The player allows users to play locally stored music and lets the tunes be played directly in Steam UI.
A version of this music player is also available on Steam Big Picture Mode. Steam music will enter beta soon with a version of the player going to users who were chosen to try it out. If you are thinking of giving SteamOS a shot, you will need a PC with an AMD or Intel 64-bit processor, 500GB of storage, and NVIDIA graphics.