Star Wars The Old Republic Now Set For Global Simultaneous Launch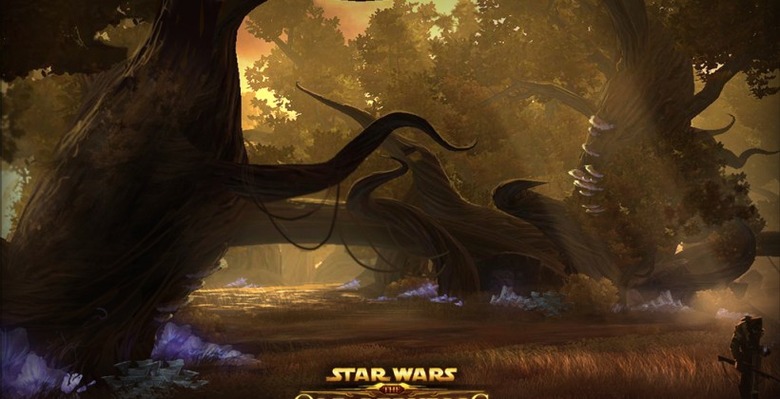 It's time for the newest and hopefully last date change for the release of the Star Wars MMORPG – The Old Republic. This is a game that, for the lay person, will be comparable to World of Warcraft in its scope, allowing players to create their own character with whom they'll be able to experience the entire Star Wars universe as it unfolds before them. Have battles, accomplish missions, swing some lightsabers around, the whole shebang. The newest word on this upcoming game is that there will be a global launch – with North America and the European territories on the list thus far and no sign of greater Asia – on December 20th, 2011.
As those of you who've been waiting for this game for many years know already, this game was set for the end of 2012 already, originally set to release somewhere around when Diablo III would be dropped – instead D3 was delayed until 2012 and Star Wars is now free to become the biggest MMORPG release of the season. Once The Old Republic is released, global support will be provided by the Ireland-based base already nearing readiness now.
Gameplay video from E3 2011
BioWare and LucasArts tell us that those that have pre-ordered the game and have or will redeem their Pre-Order Code at the Code Redemption Center at SWTOR.com before the game officially gets released will be eligible for Early Game Access plus an in-game "Color Stone" to instantly change the color of your weapon's "visual effects." Your blaster blasts and your lightsaber blades, essentially. Those who wish to pre-order the game still can at the SWTOR pre-order page right this second. Grab it!