Sprint sued by employees over unpaid commission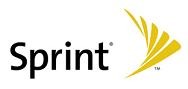 Sprint is being sued by its own sales staff, over allegedly failing to pay them commission.  More than 19,000 current and former employees are affected by the case, which has been approved by a Kansas City judge this week, each of whom missed out on between $100 and $500 per month.  The legal team for the employees are predicting that Sprint could face total damages in excess of $5m.
The problem allegedly took place during the Sprint and Nextel merger, with issues experienced while the back-end systems were integrated leading to multiple sales going unreported.  Sprint has been ordered to produce a list of potentially affected employees by December 22nd, whereupon those people will be contacted and alerted to the class-action suit.
Sprint maintain that no commission is left owing, and that they have fulfilled any financial obligation to employees both current and previous.  The carrier is currently working with the court to produce more accurate figures as to what each affected individual may be owed.