Sprint getting CDMA HTC Touch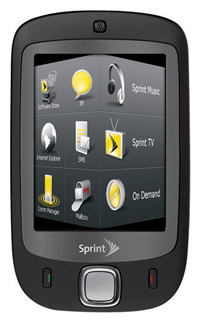 In a "best news of the day" type of move, Sprint has announced they are getting the HTC Touch. They are of course renaming it the Sprint Touch, but we know what it really is.
So this thing has an awesome touch screen, a 2MP cam, 400MHz processor, Bluetooth 2.0, WiFi, 3G by way of EV-DO Rev A, and a microSD card slot. For an OS, we get the TouchFLO-customized version of Windows Mobile 6 Pro.
Obviously Sprint's on-demand services will all be on there, and it should drop later this year, maybe as soon as November 4th. In case you thought the news couldn't get any better, it will only cost you $250 after rebate and a 2 year contract. I want one, with a passion, I really wanted an iPhone, but now I want one of these, I love Sprint's network, and what they do with all the handsets they get, this should be an amazing device.
Sprint announces CDMA HTC Touch as the Sprint Touch [via intomobile]