Spotify faces tough demands as it renegotiates contracts with record labels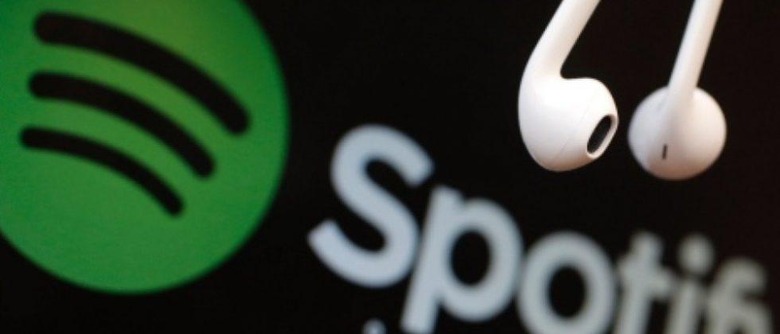 When it comes to music streaming, names don't get much bigger than Spotify. Even a service as far-reaching as Spotify has people it has to answer to, though, and at the moment, those people are record label executives. The company is currently renegotiating its contracts with its record label partners, and if those executives get their way, Spotify could come out the on the other side of these negotiations looking quite a bit different.
To hear the Wall Street Journal explain it, these record labels would like to see a decent number of changes made to their contracts. It would seem that Spotify's record label partners want a larger slice of the pie, asking that Spotify increase the payout it delivers to labels to bring it more in line with what Apple pays out.
Specifically, Spotify currently pays out about 55% of its revenue to the record labels and artists, while a further 15% goes to songwriters and publishers. According to this WSJ report, some of the labels renegotiating with Spotify would like to see that figure increase to 58%, which is how much Apple pays out. Three percent may seem like splitting hairs, but it's important to remember that Spotify operated at a net loss last year, so paying a larger share of advertising and subscriber revenue is something it would prefer to avoid.
On the other hand, WSJ's anonymous sources say that some record labels are fine with receiving a smaller portion of revenue from Spotify if the service would agree to make some releases exclusive to paying customers. Currently, all music released on the platform is available to both free and paying subscribers, but if these record labels have their way, that might change, forcing Spotify to implement something of a paywall and make some music exclusively available to Spotify Premium subscribers.
There's also the possibility that Spotify could implement limits on how much music free users can listen to, or that the company could increase the cost of its Premium subscription, though considering how heated the competition has become between music streaming services, Spotify isn't all that eager to drive up the monthly cost of subscriptions.
Spotify is in something of a difficult place here, because it needs to come up with agreements that will both please its record label partners and potentially pull in more money. The pressure is on, as Spotify has been coasting on extensions of older contracts for some time now. With that in mind, we imagine these record executives will likely push to get a deal in place sooner rather than later.
SOURCE: The Wall Street Journal