Sports trading cards go high tech with video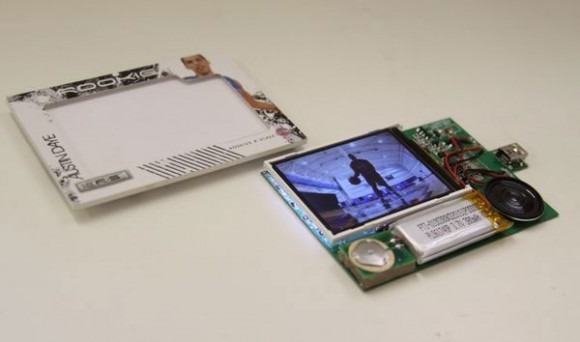 When I was a kid, I used to collect a brand of holographic baseball cards. These where the paper sort with the ribbed plastic on top that you had to turn back and forth to see the image change. I thought they were pretty cool back in the day. My kids will get to collect cards that are much cooler and more interactive than those old holographic cards. The latest new invention for the trading card real is a little card with a small LCD embedded for video.
The cards will be limited edition and the little screen will be used to show 20 minutes of career highlights for the player the card is featuring. The cards were created a company called Recon Group Inc for Panini America. The company makes cards for the NBA, NHL, and NFL. The cards are still made from cardboard but are "many times thicker" than the traditional cards. The screen can be turned on and off and it has 2GB of storage for the user to upload more content to the card.
It runs from an internal rechargeable battery and the card appears to have its own USB connector. The special video cards will be limited edition inserts in Panini's Totally Certified Basketball card line. The packs will include normal cards as well. Apparently, you will never know if you are getting a video card or not. A pack of five cards is about $20. The company will offer autographed video cards too.
[via LA Times]