SpaceX ISS docking mission gets Feb 2012 go-ahead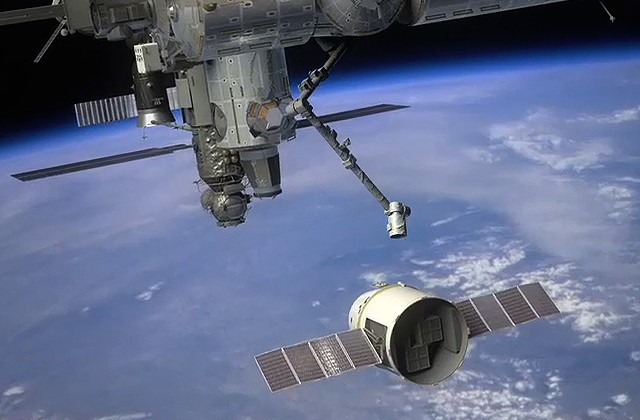 SpaceX will become the first commercial spaceflight company to dock a vehicle with the International Space Station, with NASA giving the green light for the Dragon capsule to begin its mission on February 7 2012. The journey will see the Dragon cargo transporter blast off to the ISS, where a robotic arm will grab the capsule and guide it in to dock, MSNBC reports. A successful trip "will open up a new era in commercial cargo delivery for this international orbiting laboratory" William Gerstenmaier, NASA's associate administrator for the Human Exploration and Operations Mission Directorate, said in a statement.
A huge list of checks will be required before Dragon is permitted to even approach the ISS, let alone dock with the orbiting space station. A fly-by at two miles distance, testing the sensors and other hardware, along with a practice of the abort process will all be carried out; at the end of the mission, the capsule and its crew will splash down in the Pacific.
SpaceX is one of a number of private ventures working with NASA to win lucrative space travel contracts in the coming years. As part of NASA's Space Act Agreements – shifting technical development and other responsibilities into the private sector – the company is set to secure as much as $396m if it carriers out all of the tests and checks successfully.
A docking mission with the ISS had been on the roadmap for 2011, but SpaceX encountered issues and were forced to postpone it into early 2012.