Sony's OLED display is 0.3mm thick and can bent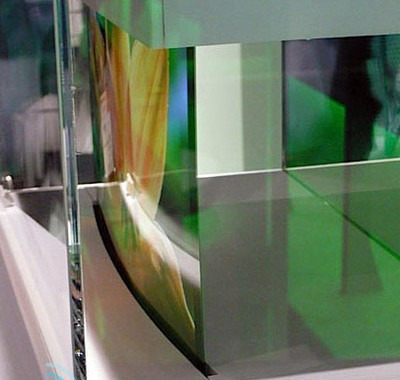 The paper-thin 0.3mm Sony's OLED is not new to US, it was displayed back in April at Japan. I'm sure the OLED fans can't wait to see what Sony has to offer in CEATEC 2008. Unfortunately, there isn't any groundbreaking news from Sony but a sight twist of physical display. A curved version of the OLED screen is being exhibited at the show.
Fewer technical details are available, the bent out of shape razor-thin organic LED does exhibits flexibility and the physical advantages of OLED technology. An extra large projector screen usually curved at a small degree to improve viewing angle, I can see that gain in OLED display but at what cost? Manufacturing OLED display is still too costly for mass production; it will remain in prototype for several more years to come.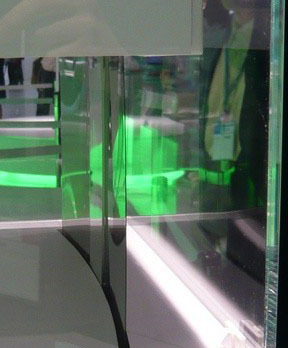 [via reghardware]