Sony Xperia XZ2 Premium Pre-Orders Arrive At Amazon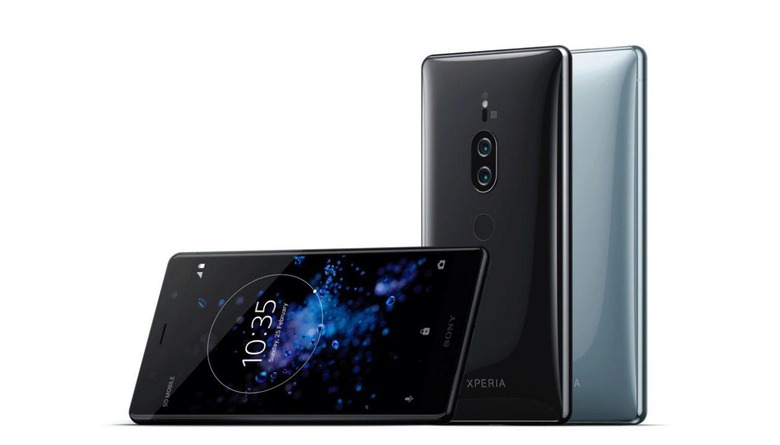 We may receive a commission on purchases made from links.
The Sony Xperia XZ2 Premium may not be arriving for a few weeks yet, but beginning today, those of you who are so inclined can pre-order one. Amazon has opened up pre-orders for the Xperia XZ2 Premium, but if you want one, you're going to have a lot of money. The good news, however, is that Amazon is including a pretty tempting bonus with XZ2 Premium pre-orders.
First, the price: if you want an unlocked Xperia XZ2 Premium, you're going to have to be okay with parting with $1000. That's not a small amount by any stretch of the imagination, as Sony's newest phone rivals the iPhone X in price. For some, however, the specs the XZ2 Premium offers could well be worth that significant sum.
The XZ2 Premium offers a 4K HDR display, which is pretty serious for a smartphone. It's also packing a Snapdragon 845, 6GB of RAM, and a 3,540 mAh battery. Sony says the battery will last all day, but it certainly has its work cut out for it working with that kind of display. Around the back, we'll have an impressive dual camera set up capable of capturing 4K HDR video, so perhaps that price shouldn't come as much of a shock.
It should be noted that the phone is due to go up for pre-order at Best Buy today as well, though you might want to shop through Amazon. That's because Sony is including a free pair of Xperia Ear Duo wireless headphones. With gesture support and contextual alerts, those headphones run for $280 elsewhere on Amazon, so that's a pretty exciting bonus.
In any case, if you're prepared to drop the cash, you can order the Xperia XZ2 Premium today from Amazon. Keep in mind that at the moment, Amazon is only offering the Chrome Silver variant, listing the black model as "currently unavailable" with no word on when it might go up for pre-order. The Xperia XZ2 Premium begins shipping out on July 30, so we are three weeks out from release to the day.
SlashGear uses Amazon affiliate links, and if you buy something we may get a small share of the sale.