Sony VAIO X super-waif ultraportable gets unboxed [Video]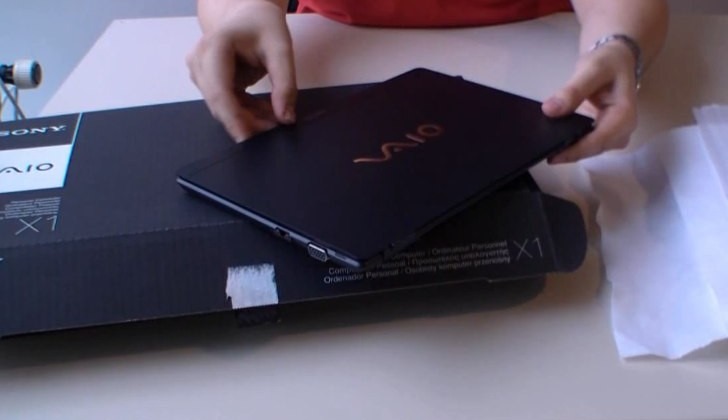 The
super-slim ultraportable may be on sale in the US, but units actually reaching customers hands are still in short supply.  That's why we turn to Germany for our unboxing edification, with NewGadgets.de
in stripping the half-inch thick notebook from its bulky packaging.
Video unboxing after the cut
We don't think we'd be alone in wishing for a slightly more aesthetically pleasing box; Apple get name-checked a lot in the design of their packaging, but that's because it does help to make you feel you're getting your money's worth from their high-end computers.  The 11.1-inch VAIO X, meanwhile, gets the same sort of box as an entry-level VAIO notebook, despite costing twice the price.
Still, the proof of the pudding is in the fondling and NewGadgets certainly do plenty of that, running us through the VAIO X's (minimal) selection of ports.  The Sony ultraportable is hardly ideal for most buyers, but as a halo product from a brand associated with indecently-skinny notebooks it certainly fulfils its brief.
[
Twitter]