Sony Reader PRS-650 and PRS-350 touchscreen refresh tipped imminent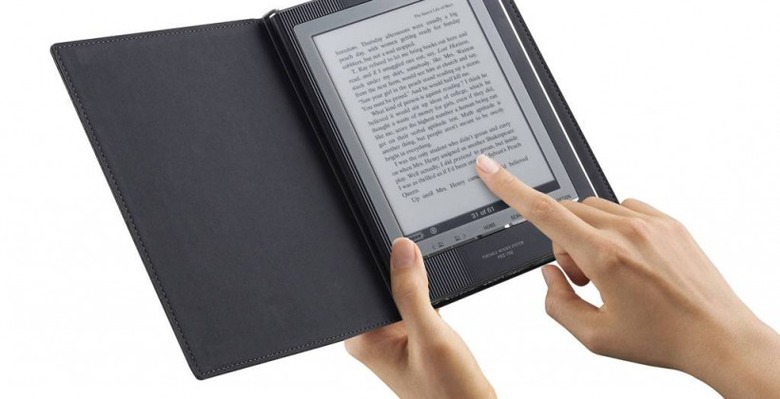 Sony are tipped to be working on two new Reader ebook devices, the Sony Reader PRS-350 and PRS-650, each of which will have a touchscreen E Ink display.  According to Sony Insider's source, the PRS-350 will have a 5-inch display and the PRS-650 a 6-inch display; they'll have faster page-turns (potentially using E Ink's newest Pearl screen) while the PRS-650 will have around 2GB of storage, WiFi and perhaps even a "free" 3G connection like the Kindle's.
The PRS-350 won't have any wireless options, but may get the expanded storage.  It will, however, share an updated homescreen UI and note-taking software with its bigger sibling, have USB 2.0 connectivity and support ebooks in Adobe PDF, Microsoft Word, BBeB Book, ePub/ACS4 and Adobe Digital Edition formats.
Battery life is expected to be over two weeks – with any wireless options switched off, presumably – and the Readers are tipped to be "much more compact and lighter" than predecessors, perhaps even just 10mm thick.  Pricing is unknown but said to be competitive, and the launch is apparently imminent.